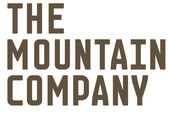 Highlights Tour of Bhutan
Highlights Tour of Bhutan Overview
Our Highlights Tour of Bhutan is is a perfect introduction to this fascinating country where you have time to explore Paro, Thimphu and Punakha. There are superb views of the Himalaya from Druk Air flight to and from Paro and also on a clear day from Dochu La pass between Thimphu and Punakha.
We have arranged for all of our fixed date departures to coincide with one of the main festivals (Tsechus) in Bhutan. Tsechus are annual religious Bhutanese festivals of Drukpa Buddhism held in each district or dzongkhag of Bhutan. Please download Trip Dossier for details of which tsechus are taking place for each departure.
Throughout this itinerary you stay at mid level hotels classified as three star. There is no day to day trekking in this itinerary however there are opportunities for day walks while in Paro, Thimphu and Punakha.
You have the option to join one of our fixed date departures or to have a private tour tailored to dates that suit you.
Find out more about the Highlights Tour of Bhutan