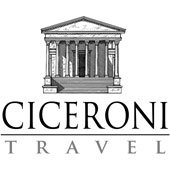 Flanders - Bruges & Ghent
Flanders - Bruges & Ghent Overview
Flanders in the Early Renaissance: Bruges & Ghent from CICERONI Travel. Wonderful introduction to Flanders. Visit led by renowned expert on Flemish painting. Itinerary focuses on Van Eyck, Memling and other majorFlemish Renaissance masters. Good hotels, wonderfully located and excellent food
Flanders in the Early Renaissance: Bruges & Ghent
Tour leader Paula Nuttall
Flanders was home to some of the greatest painters of the late Medieval and Renaissance periods. One of the most economically developed and culturally rich areas of Europe, it was ruled by the Dukes of Burgundy and subsequently by the Habsburgs, its wealth founded on the manufacture of high quality textiles and international trade. Cosmopolitan and enterprising, the great Flemish cities of Bruges and Ghent fostered developments that shaped the course of history, from international banking and the rise of printing to the Protestant Reformation.
These cities were also centres of artistic innovation. It was here that in the early fifteenth century Jan van Eyck, through the meticulous observation of reality and the skilful manipulation of oil paint, developed a naturalistic pictorial language that was to influence artists as far afield as Italy. A second, parallel, approach was pioneered by Roger van der Weyden, based largely in Brussels, whose work, no less technically accomplished, strove for a more spiritual presentation of sacred narratives. Both men came to influence subsequent generations with Hugo van der Goes in Ghent and above all, Hans Memling in Bruges, at the forefront of later developments.
We shall explore late Medieval Bruges, with its gothic Belfry and Cloth Hall, merchants' houses, its masterpieces by Van Eyck and Memling, and Michelangelo's famous Madonna and Child – testimony to the international trade links between Bruges and Florence. We shall also visit Ghent, to see the great altarpiece of the Adoration of the Mystic Lamb by Jan and Hubert van Eyck.
The visit will be led by Paula Nuttall, one of the acknowledged experts on Flemish and Florentine painting in the fifteenth century and the author of several acclaimed books and exhibition catalogues. The visit will be based at the beautifully appointed 4* Hotel De Tuilerieën in Bruges, on one of the city's principal canals, a stone's throw from all the main sights. There will be ample opportunity for strolling along the tranquil canals of Bruges and sampling its myriad chocolate shops.
Please note, prices and details subject to change on full publication of this tour. For the latest information about our current and future tours please visit www.ciceroni.co.uk or call 01869 811167
Find out more about CICERONI Travel