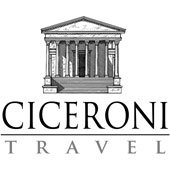 Vienna: The Court & Secession
Vienna: The Court & Secession Overview
Autumn in Vienna from CICERONI Travel; Comprehensive introduction to one of Europe's most important cities. The Habsburg dynasty - their patronage explored. Artists of the Viennese Secession – Klimt, Schiele, Wagner & Loos all featured. Comfortable 4* hotel in Vienna's historic centre. Opportunity to attend Opera, Ballet & Concert performances.
The Court & the Secession: Autumn in Vienna
Tour Lecturer; Gavin Plumley
One hundred years ago, the Austro-Hungarian Empire ceased to be, bringing to an end one of the greatest dynasties in European history. With its vast court, right at the heart of an extensive landmass, the Habsburg imperial capital of Vienna maintained a magnetic hold over the continent's finest artistic talent.
And yet the Habsburgs' flair for matters cultural went hand in hand with a system of political laissez-faire, stoking resentment throughout the Empire's crownlands and particularly among the liberal bourgeoisie at the end of the nineteenth century. This gave rise to a new, urgent culture, with the likes of Gustav Klimt, Egon Schiele, Otto Wagner and Adolf Loos challenging established artistic and architectural codes with their dazzling paintings and buildings. This seven-day tour looks at the juxtaposition of those two worlds; the Imperial Court and the liberal intelligentsia, both inside and beyond Vienna's city limits.
In a gently paced week, we shall stay at the comfortable 4* Hotel Das Tigra located within the historic centre reasonably close to the Stephansdom, Vienna's great medieval Cathedral of St Stephen. Given that almost all the sites we are visiting are near to our hotel, a good deal of our time will be spent on foot and not in a coach. We shall also make use of the excellent Viennese tram system, where appropriate.
Please note, this tour has now departed, we next expect to offer this tour in 2022. For the latest information about our current and future tours please visit www.ciceroni.co.uk or call 01869 811167
Find out more about CICERONI Travel