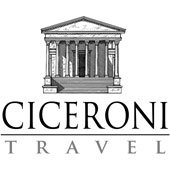 Vienna: Art, Music & Habsburgs
Vienna: Art, Music & Habsburgs Overview
Short and comprehensive introduction to one of Europe's most important cities. Comfortable 4* hotel in historic centre within easy walking distance of museums. Guided visits of the fabled Kunsthistorisches Museum. Private visit to the Lichtenstein Collection. Opportunity to attend Opera, Ballet & Concert performances
The Habsburgs: Art & Music in Vienna
Tour Lecturer: Tom Duncan with Ingrid Sawerthal
During the course of more than three centuries Vienna was the capital of one of the greatest European empires, that of the Austrian Habsburgs. Austria had always been their home, yet the family acquired land throughout Europe, partly through conquest but more cunningly through dynastic connections and inheritance. One sixteenth century diplomat put it succinctly: "You, Oh France, may acquire lands through war but the Habsburg territories grow through Love!"
When the Emperor Charles V split the family territories into two great entities, governed separately from Madrid and Vienna, the future for this once small Austrian city was assured as it became the heart of the Habsburg Holy Roman Empire. As the focus of both Imperial and Princely patronage the city grew rapidly, reflecting an elegant mixture of architectural styles. These draw on the influence of nearby Italy whilst retaining a faint air of eastern mystery, reflecting both the brooding threat from, and the equal attractions of, the Ottoman Turks. Our five-day visit will be the ideal introduction to Vienna, concentrating on its evolution as an Imperial capital through an exploration of its architecture, art collections and musical culture.
The visit will be led by one of Vienna's most experienced (and charming) English-speaking guides, Ingrid Sawerthal, supported by Stephen Brook as Tour Manager.
We shall stay at the comfortable 4* Hotel Das Tigra, located within the historic centre reasonably close to St Stephen's Cathedral. Given that almost all the sites we shall visit are close to our hotel, most of our time will be spent on foot and not in a coach.
Music will play an integral, though optional, part of this visit. As we shall visit when the opera season will be in full swing, participants will be offered the opportunity to book tickets for performances at the Vienna State Opera.
Find out more about CICERONI Travel