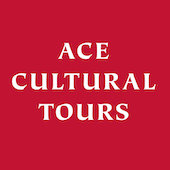 Danube River Cruise
Danube River Cruise Overview
• Nine guest Tour Directors, who will join us at different stages of our journey, shine a spectrum of lights on the history of this commanding waterway, its artistic and musical heritage • Journey from Passau to Budapest, taking in the treasures of Melk, Vienna, Bratislava and Esztergom en route
Europe's second longest river, the Danube flows through or borders a multitude of modern nations before reaching the Black Sea; and its banks have borne witness to an equally diverse array of languages, religions, ethnicities and ruling powers. Often a symbol of division, the river's glittering waters have also come to represent a kind of unity through difference, a common thread in the evolution of European culture and identity.
Our ten-day journey will illuminate this diverse, yet shared cultural heritage. We will journey from the breath-taking abbey at Melk to the magnificence of Budapest's Castle District, stopping at Vienna, Esztergom and Bratislava. Visits to some of the river's most beautiful and important sites – from Vienna's Kunsthistoriches Museum to the soaring interiors of Budapest's Great Synagogue – will combine to shed light on the Danube's story.
To mirror this variety, nine ACE Tour Directors will join us at different stages of our journey, supported by a variety of excellent local guides. Musicians including Ashley Solomon, John Bryden and Emilie Capulet will perform on board our chartered vessel, the aptly named MS Symphonie, giving life to the celebrated opus of works inspired by the river. Meanwhile art historians Andrew Spira, Lars Tharp and Tom Abbott will prepare us for our daytime visits with a series of on-board lectures, while also guiding at several sites. We also hope to take in a performance on one of Vienna's famous stages, subject to forthcoming programme announcements.
Find out more about the Danube River Cruise