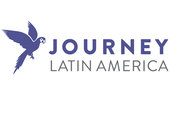 Self Drive Patagonia
Self Drive Patagonia Overview
Patagonia. A word which evokes primeval wilderness and hardy exploration; remote, intact landscapes of glaciers, skeletal mountains and turquoise lakes. A huge territory that is best appreciated at a leisurely pace and away from the crowds. We supply you with useful information and pre-book your accommodation in three distinct areas of the region.
Holiday itinerary
Day 1 Arrive in Buenos Aires. Transfer to hotel close to colonial centre and commercial district of the capital.
Day 2 Walking tour along the Avenida de Mayo.
Day 3 Fly to Bariloche in the lake district. Collect your hire car.
Day 4 Explore the Bariloche area.
Day 5 Self-drive to San Martín de los Andes.
Day 6 Explore the San Martín lakes area.
Day 7 Self-drive to Villa la Angostura.
Day 8 Explore the area independently.
Day 9 Drop off car in Bariloche; fly to El Calafate, collect car, self-drive to estancia.
Day 10 Self-drive to El Chaltén in southern Patagonia.
Day 11 Explore the area around the Fitz Roy massif.
Day 12 Self-drive to estancia close to El Calafate.
Day 13 Opportunity to visit Perito Moreno glacier independently.
Day 14 Drop off car at El Calafate; transfer to Puerto Natales in Chile, overnight.
Day 15 Collect car, drive to Torres del Paine National Park. 2 nights at a lodge.
Day 16 Explore the area around Las Torres (the towers).
Day 17 Self-drive to Lago Grey, 2 nights' accommodation on the lake shore.
Day 18 Explore the area around the Cuernos del Paine and Grey glacier.
Day 19 Drive to Punta Arenas: drop off car, fly to Santiago, overnight at airport hotel.
Day 20 Transfer to airport.
Find out more about the Self Drive Patagonia