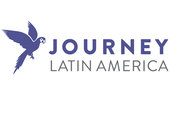 Self-Drive Argentina
Self-Drive Argentina Overview
Explore Argentina's north-western reaches at your own pace on our self-drive through Salta and Jujuy, a land of rust-red canyons, Spanish colonial towns, a thriving indigenous culture and sweeping vineyards. In addition, we take you exploring in Buenos Aires, the Iguazú Falls and finally to relax on an estancia in the sunlit sierras of Córdoba.
Holiday itinerary Day 1 Arrive in Buenos Aires. Transfer to hotel close to colonial centre and commercial district of the capital. Day 2 Walking tour along the Avenida de Mayo. Day 3 Fly to Puerto Iguazú. Visit the Argentine side of Iguazú Falls. Day 4 Guided excursion to the Brazilian side of the falls. Day 5 Fly to Salta in the northwest. Collect your hire car.
Day 6 Drive to Molinos in your hire car.
Day 7 Self-drive to Cafayate in the wine district.
Day 8 Drive to Purmamarca in the northern canyons by hire car.
Day 9 At leisure to explore the Humahuaca Gorge independently.
Day 10 Return to Salta; overnight.
Day 11 Drop off car. Fly to Córdoba. Transfer to estancia.
Days 12-13 At leisure to enjoy the facilities at the ranch.
Day 14 Fly to Buenos Aires.
Day 15 At leisure in the capital.
Day 16 Transfer to airport for your international flight home.
Find out more about the Self-Drive Argentina