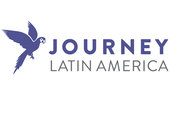 Argentina Wildlife
Argentina Wildlife Overview
The vast territory of Argentina is home to a variety of birds, mammals, insects and reptiles, sometimes congregating in their thousands in full sight. Otherwise sparsely inhabited landscapes in the northern wetlands and steppes of Patagonia are open to viewing. We take you away to spot alligators, giant storks, toucans, penguins and whales.
Holiday itinerary
Day 1 Arrive in Buenos Aires. Transfer to your hotel in the Recoleta district.
Day 2 Guided city tour.
Day 3 Fly to Posadas in the northeast and continue to the Iberá wetlands.
Days 4-5 Guided expeditions from the lodge.
Day 6 By road to Puerto Iguazú and hotel close to the Iguazú Falls.
Day 7 At leisure to explore Iguazú Falls.
Day 8 By road to nearby rainforest lodge.
Day 9 Guided excursions from the lodge.
Day 10 Fly from Iguazú airport to Trelew in Patagonia; by road to Puerto Madryn.
Day 11 Guided excursion to Peninsula Valdés (with whale-watching by boat Aug-Dec).
Day 12 By road to Bahía Bustamente.
Days 13-14 Excursions from the lodge.
Day 15 Transfer to Comodoro Rivadavia airport and fly to Buenos Aires, overnight for final night.
Day 16 Transfer to airport for your international flight home.
Find out more about the Argentina Wildlife