Trainee Adventure Travel Consultant
Position
Trainee Adventure Travel Consultant
Company
Undiscovered Destinations
Location
North Shields, near Newcastle-upon-Tyne
Salary
£17,000 rising to £18,500 p.a. on completion of 6 month probationary period.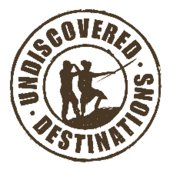 Graduate Level Position: Trainee Adventure Travel Consultant

Who we're looking for

We're very interested in bright, positive, graduate-level candidates looking for a starting role in the industry. But more important than a good degree is your passion for overseas travel. You must also be an excellent communicator and able to speak with confidence about our worldwide destinations. Our clients are generally well-informed and well-travelled, and you must be able to give them intelligent, sound advice. Attention to detail is vital as you will soon be designing and putting together fantastic itineraries, and liaising with our overseas partners to ensure that these are a great success, leading to repeat business.

The Role

* Thoroughly reviewing all existing product to ensure it is accurate and well-written.
* Updating the company's website and client documentation
* Preparation of client travel documentation
* Basic accountancy and other administration
* Responding to sales enquiries by telephone and email
* Attendance at both consumer and trade travel shows
* Product management including research and implementation of new tours and destinations, which may require overseas travel
* Negotiating rates with overseas suppliers
* Product yield management

Person Specification

Essential:
* Genuine interest in developing a career in the travel industry
* Excellent geographical awareness and a keen interest in current affairs
* Excellent IT skills
* Strong communication skills
* Experience of working in a small team but also able to apply own initiative and work unsupervised
* Strong organisational and time management skills

Desired:
* Previous travel industry experience
* Knowledge/experience of overseas travel, particularly outside of Europe
* Qualified to degree level or equivalent
* Customer service and selling skills

What we can offer you
A unique chance to learn from an award winning team of travel professionals. Not only is this an exciting opportunity to work in travel, you will learn all about small business, and what it takes to create a successful company. Eventually you can expect your career to cover everything from marketing and operations, to finance and yield management. And of course you can look forward to overseas travel as you take on responsibility for developing product.

Salary - £17,000 rising to £18,500 p.a. on completion of 6 month probationary period.

Applications
Before you submit a formal application or send us your CV we would encourage you to call Jim Louth, Undiscovered Destinations' founder for an informal chat which should take about 15 to 20 minutes. Please call Jim on 0191 296 2674 and if he isn't available arrangements will be made for him to call you back at a convenient time.

Candidates will need to have the right to work in the UK. For this position we are unfortunately unable to sponsor visas.

Closing date for applications is 9 June 2017.