Position
Senior Travel Consultant
Company
Undiscovered Destinations
Location
North Shields, near Newcastle-upon-Tyne
Salary
Up to £27,000 depending on experience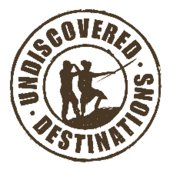 Senior Travel Consultant

Main Tasks

* The creation and conversion to sale of high quality tailor-made itineraries and group product for current and future clients. You are ultimately responsible for planning, selling and implementation of itineraries.
* To make the most of every single genuine 'sales enquiry' received, balancing your time appropriately to maximise revenue and profit.
* To ensure the product sold to our clients and the supporting information is to the highest standard.
* To achieve levels of client service at all stages of the process to engender repeat business.
* Interacting with our clients mostly over the telephone, or by email.
* Assist with product developments including writing eye-catching and distinctive copy for the company's website and promotional material.
* Demonstrating a total commitment to customer service. It's your goal to ensure all clients return home having had a trip which exceeds their expectations.

Person Specification

Essential:
* Excellent worldwide geographical knowledge and considerable personal travel experience
* Minimum of 5 years previous travel sales experience, preferably in a tour operating role
* Strong communication skills
* Customer service and selling skills
* Results orientated
* Strong organisation and time management skills
* A desire to learn about our destinations and participate in familiarisation trips
* The ability to work within a small team and to demonstrate a 'hands-on' approach
* Willing to deviate from your main role and take on other duties and responsibilities as required

Desired:
* Qualified to degree level or equivalent.

What we can offer you
Whether you are already working in adventure travel, or you are considering a move into this fast growing sector this could be just the role for you. We are a small passionate team, committed to driving forward with our ambitious plans for the future. Ideally it would suit someone already working in travel sales, with several years of experience, but is now looking for the next opportunity. For the right person we can offer an exciting future with plenty of overseas travel. And you will be closely involved in future business planning and strategy. Undoubtedly this will lead to further career progression for team members.

Pay and benefits
Starting Salary: Up to £27,000 depending on experience

Working Hours: Your normal working hours will be 37.5 per week, over 5 days.
Days of work are generally Monday to Friday, and our opening hours are between 0830 and 1730.
The working pattern may vary and flexibility is required to work a different pattern depending upon the needs of the business. Occasional weekend work is required.

Holiday: 23 days plus statutory bank holidays.

Probation period: 6 months.

Applications

Before you submit a formal application or send us your CV we would like to chat informally with you on the phone, which should take about 15 to 20 minutes. Please call Jim Louth on 0191 296 2674. If Jim isn't available arrangements will be made for him to call you back at a convenient time.

Candidates will need to have the right to work in the UK. For this position we are unfortunately unable to sponsor visas.

Closing date for applications is 9 June 2017.

Previous Applicants Need Not Apply

NO AGENCIES.