Position
Flights Administrator
Company
KE Adventure Travel
Location
Keswick, Cumbria
Salary
Dependent on experience
Closing date for applications
31 Aug 2017
Contact
info@keadventure.com
Website
www.keadventure.com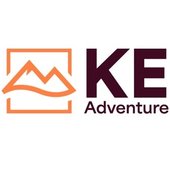 Established in 1984, KE Adventure Travel is one of the UK's leading independent adventure tour operators running trekking, walking, discovery, climbing, cycling & family adventure holidays worldwide. Our spacious modern office is centrally located in the small but busy town of Keswick right in the heart of the Lake District National Park.
We are currently seeking a well-travelled, motivated and enthusiastic person to join our friendly Customer Sales and Support Team as a Flights Administrator. This is an excellent opportunity for someone passionate about adventure travel and has previous experience in the travel industry.

ROLE

Initially the role will be flights-based, however the successful candidate will also be expected to undertake sales tasks with experience. The successful applicant will work closely with the Flights Manager to provide the best service possible for our clients.

Key Tasks (including but not limited to)

• Assist the Customer Sales & Support team by providing quotes and holding flights to unlock the best opportunities for clients
• Process all Flight Inclusive Bookings via the KE Booking Management System
• Careful monitoring of the Amadeus Q System
• Create flight bookings on the Amadeus system
• Process ticket reissues, exchanges and refunds
• Calculate additional costs for flights changes and upgrades
• Build and maintain strong relationships with 3rd parties eg. airlines
• Flight price checking and liaising with Product/Marketing/Customer Sales and Support teams if there are any special offers
• Distribute fares into the Amadeus system via FareExpert
• Handle all flight queries from clients, leaders and KE Staff
• Liaise with clients with regard to flight details and keep them informed of schedule changes
• Send etickets to clients
• Creatively research flight routings/costing to new destinations for the Product Team
• Assist with other flight related duties as and when required

Sales Tasks as directed by the Customer Sales and Support Team Manager

• Assist in the selling of KE Adventure holidays
• Process bookings on the KE Booking Management System and generate all relevant documentation for clients
• Liaise and work together with all departments to ensure the prompt and accurate processing of enquiries and bookings
• Respond to client and agent queries by email
• Answer the phones
• Take payments and administer refunds for clients
• Provide sales support and represent KE professionally, on occasion, outside of normal office hours for example attendance at travel shows
• Deal with any other tasks pertinent to the role

Experience:

• Previous GDS Amadeus experience essential
• Knowledge of airline rules and regulations including fare rules, ticket exchanges and ticket refunds
• Sound understanding of airline contracts and procedures
• Experience and full working knowledge of both net and published fares
• Understanding the organisation of Queues
• Good geographical and product knowledge of destinations, cities and airlines
• Travel experience would also be advantageous.

Skills

• Excellent communication skills and attention to detail
• Ability to multi task and prioritise workload
• Effective planning and a flexible and proactive approach to the role are essential
• Applicants must be familiar with MS Office, well-educated, able to work under pressure and be willing to take on further responsibility

Hours and Days of Work:

Five days each week, Tuesday to Saturday. Normal office hours are 9am to 5.30pm Tuesday to Thursday, 9am to 5pm Friday and Saturday, with half an hour for lunch

Salary:

We're looking for someone with the right attitude and potential and are happy to consider training and development for the right candidate. The starting salary is flexible depending on experience and we see this as an opportunity to develop and grow within the business.

Benefits:

Rewards Scheme
Travel Discounts

HOW TO APPLY:

Email your CV with a covering letter explaining what you have to offer KE and why you think you are suitable for the job to: gemma@keadventure.com
Please include a full list of all travel experience, your current salary and when you would be available to start.
For further details please go to our Jobs at HQ page or visit keadventure.com

CLOSING DATE:

We are looking to fill this position as soon as possible and we will consider applicants as they apply. The closing date for applications will be 12th September 2017.