Digital Marketing Coordinator
Position
Digital Marketing Coordinator
Company
KE Adventure Travel
Location
Keswick
Salary
Dependent upon experience
Closing date for applications
30 Nov 2017
Contact
gemma@keadventure.com
Website
www.keadventure.com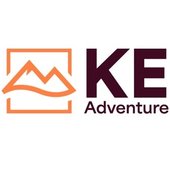 Established in 1984, KE Adventure Travel is one of the UK's leading adventure tour operators running trekking, walking, discovery, climbing, cycling & family adventure holidays worldwide. This is a thrilling time to join KE, one of the strongest brands in adventure travel worldwide. In July KE became part of the Voyageurs du Monde group which own some of the biggest adventure operators in France, including: Terres d'Aventure, Allibert Trekking and Nomade Aventure. Along with their tailor-made department the Voyageurs du Monde group had a turnover of 380 million euros and took over 180,000 clients in 2016. French clients account for 80% of their sales but through KE there are exciting plans to expand into the English speaking market.

We are currently seeking a Digital Marketing Coordinator to join our busy Marketing team to help drive forward our digital marketing campaigns and assist with the company website. The job offers a unique opportunity to be based in Keswick, located in the heart of the beautiful Lake District and recently recognised as a UNESCO World Heritage site. Keswick is a small town with a big personality; we have easy access to the fells and lakes, an abundance of excellent restaurants, an award winning theatre and several high performing schools.

ROLE:

As an integral part of the Marketing team, you will assist in the planning, execution and optimization of our online marketing efforts. Your key focus will be on managing our external SEO and PPC contracts, assisting with email marketing and social media campaigns and providing assistance to our Website Manager with support and development of our company website.
The ideal candidate will have a passion for all things marketing and technology. You will be well-versed in the concepts surrounding digital marketing and how the Internet can become a strong asset to securing growing revenue. You will be tech-savvy and intuitive with great ideas to reinforce our digital marketing campaigns.
 
KEY TASKS:

• Manage our external SEO contract and assist internally with online optimisation efforts, working closely with our Website, Marketing and Product teams to ensure appropriate content creation
• Work closely on our external PPC contract, managing our current and future campaigns to assess and improve performance, focusing on ROI and current market trends
• Provide support to our Website Manager on daily website maintenance and development via our CMS and company database systems
• Assist with the overall digital marketing plan for the coming year to build a lasting digital connection with consumers
• Assist with the creation and sending of email marketing campaigns including monitoring and evaluating performance (open rates, click thorough rates, visitor and lead generation and conversion)
• Use analytic tools including Google Analytics to help provide insight and analysis for activities
• Assist with other general marketing duties including Social Media campaigns

SKILLS:

• Excellent communication and interpersonal skills
• Excellent understanding of digital marketing concepts and best practices
• Good knowledge of digital analytics tools
• Analytical mind set and critical thinking
• Excellent communication skills
• Ability to write good copy
• Ability to work under pressure
• Attention to detail
• Outstanding personal organisation
• Ability to work well within a team
• Creative and innovative with the talent to solve problems

EXPERIENCE:

• Recently graduated with a Digital Marketing degree or equivalent qualification
• Previous experience working within a marketing environment would be desirable
• Knowledge or experience of SEO/PPC/SEM - B2C social media and email marketing
• An interest in travel and some travel experience would be advantageous but is not essential

HOURS:

A normal working week is 9am to 5.30pm Monday to Thursday and 9am to 5.00pm on a Friday; 39.5 hours over 5 days per week

BENEFITS:

• Salary dependent upon experience
• NEST Pension Scheme
• Rewards Scheme
• Travel discounts

HOW TO APPLY:

Email your CV with a covering letter explaining what you have to offer KE and why you think you are suitable for the job to: gemma@keadventure.com.

Please include your qualifications, experience, salary expectations and when you would be available to start.

CLOSING DATE:

We are looking to fill this position as soon as possible and we will consider applicants as they apply. The closing date for applications will be 30th November 2017.