Position
Asia Travel Specialist
Company
Bamboo Travel Ltd
Location
Clapham, London
Salary
Consummate with experience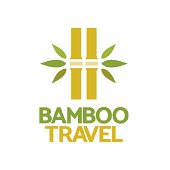 We are looking for an experienced Asia travel specialist to join our team of sales consultants in our London office.

The main tasks of the role include:
- Taking initial enquiries from clients by phone, e-mail or face to face.
- Listening to and interpreting the clients' requests and making recommendations.
- Creating detailed tailor-made tour proposals using expert destination knowledge.
- Calculating quotations using airline contracts and supplier rates.
- Diligently following up on all proposals sent to clients.
- Building relationships with clients through dedicated personal service from initial enquiry to their return.
- Delivering an exceptional level of customer service.
- Ensuring all travel documentation is accurate before despatch.
- Maintaining and developing relationships with key suppliers overseas.
- Overseas research trips to expand knowledge and develop product.

The key skills and attributes required for the role include:
- Previous experience in the Travel Industry, preferably in a tailor-made sales role.
- Extensive travel experience in Asia – preferably 3 months minimum travelling in our key destinations which include Indochina, China, India, Sri Lanka, The Himalayas, Borneo, Indonesia & Myanmar.
- A passion for Asia.
- Education to Graduate level strongly preferred.
- Social skills to fit in with a small and professional team environment.
- Excellent verbal, and written, communication skills and an ability to listen and recall detail.
- An ability to work unaided using own initiative, to multi-task and to pay attention to detail.
- High level of numeracy and the ability to problem solve.
- Desire to work in a dynamic young company.

The role comes with a salary consummate with experience, sales incentive scheme and annual company bonus. Although this is primarily a sales role there will be many opportunities to assist in other areas of the business, and gain a lateral knowledge and experience of the travel industry. The company's office is based a few minutes' walk from Clapham Common, with good transport links. The role comes with the opportunity for extensive overseas travel to Asian destinations to build on current knowledge, and forge new paths in travel.