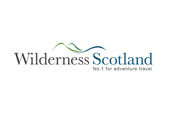 Self Guided by Wilderness Scotland
Our self guided trips offer the perfect opportunity to hike the incredible Scottish landscapes at your own pace without worrying about feeling like you are holding anyone else back.

On one of our self guided hikes you can follow in the footsteps of the famous Scottish historic figure Rob Roy MacGregor on a long distance trail through southern Highlands. Trek 100 miles on Scotland's most famous long distance trail - The West Highland Way, explore Speyside Way in the beautiful Cairngorms or take in the sweeping views of Loch Ness and explore The Great Glen Way.

You definitely do not need to be a professional hiker, but do need to be more self reliant. To book any of our self guided
Our self guided trips offer the perfect opportunity to hike the incredible Scottish landscapes at your own pace without worrying about feeling like you are holding anyone else back.

On one of our self guided hikes you can follow in the footsteps of the famous Scottish historic figure Rob Roy MacGregor on a long distance trail through southern Highlands. Trek 100 miles on Scotland's most famous long distance trail - The West Highland Way, explore Speyside Way in the beautiful Cairngorms or take in the sweeping views of Loch Ness and explore The Great Glen Way.

You definitely do not need to be a professional hiker, but do need to be more self reliant. To book any of our self guided trips you need to be travelling with at least one other person.