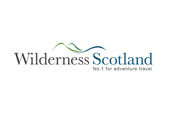 Sea Kayaking by Wilderness Scotland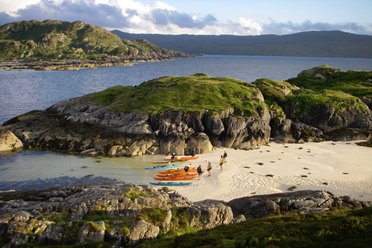 Scotland is a wonderful destination for sea kayaking holidays with white sand beaches, rugged coastlines and fascinating sea stacks. Many of our trips are suitable for people with limited experience of sea kayaking.

We offer both accommodation based and expedition-style kayaking trips and provide all the specialist kayaking equipment.

Under the watchful eye of our experienced and highly qualified guides, you can develop your paddling skills while discovering the amazing landscapes and wildlife of Scotland. On each one of our trips, you will receive personal coaching. As well as being very knowledgeable on the local flora, fauna, history and culture - our guides will ensure that
Scotland is a wonderful destination for sea kayaking holidays with white sand beaches, rugged coastlines and fascinating sea stacks. Many of our trips are suitable for people with limited experience of sea kayaking.

We offer both accommodation based and expedition-style kayaking trips and provide all the specialist kayaking equipment.

Under the watchful eye of our experienced and highly qualified guides, you can develop your paddling skills while discovering the amazing landscapes and wildlife of Scotland. On each one of our trips, you will receive personal coaching. As well as being very knowledgeable on the local flora, fauna, history and culture - our guides will ensure that you have a safe and incredible holiday.

We can also run private sea kayaking trips - contact us to discuss your ideas and let us design the perfect kayaking itinerary for you, regardless of what level of paddler you are.