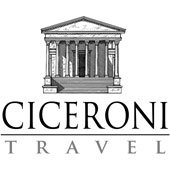 NY & the Lower Hudson Valley
NY & the Lower Hudson Valley Overview
Remarkable introduction to the principal Art Museum & 'House' collections of New York. Enjoy Old Masters, Period Interiors & American Art at 'The Met'. Private visit to MOMA. Excellently located Midtown hotel off 5th Avenue Opportunity to attend the Metropolitan Opera. Discover Houses & Gardens along the Lower Hudson River Valley.
Magnificence Revealed: New York & The Lower Hudson Valley
Tour Manager; James Hll, US Tour Director
No other city in the United States offers visitors such an opportunity to experience the unrivalled richness of American art collecting as New York. Great family dynasties such as the Vanderbilts and Rockefellers, together with wealthy individuals such as John Pierpont Morgan and Henry Clay Frick, built remarkable collections across an extraordinary array of objects, periods and styles. All either donated large numbers of superlative works of art to the 'big' comprehensive museums or personal museums have been created within their town houses.
Our visit will explore a selection of these museums and galleries whilst also allowing you ample free time to explore the city's great shopping, culinary and musical opportunities. In addition, we complement our city stay with a rural sojourn when we explore the Lower Hudson Valley to the north of New York, as we visit sumptuous Federal (Greek Revival) Boscobel and some of the so-called 'Gilded Era' mansions, above all, Hyde Park. This tour will be led and managed by James Hill who has worked with CICERONI for fifteen years, managing all our Italian and U.S. tours. In New York we use specialist art historians provided by the individual Museums for all the guided visits. This is because no one individual art historian has the level of knowledge required to cover with the necessary depth all that we shall see. Indeed, our chosen lecturers will be either curatorial staff from the museum department concerned or art historians who are well known to us.
We shall stay at the 4* Warwick New York Hotel, a palatial midtown Manhattan landmark, perfectly located close to Broadway and many New York City landmarks. The historic 4* Tarrytown House Hotel is located just outside of Hudson-facing Tarrytown, spread across twenty six acres of fine, landscaped gardens.
Please note, this tour has now departed, we next expect to offer this tour in 2022. For the latest information about our current and future tours please visit www.ciceroni.co.uk or call 01869 811167
Find out more about CICERONI Travel