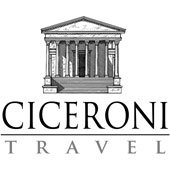 Boston Fall Beauties
Boston Fall Beauties Overview
Fall Beauties: Boston & the Berkshires from CICERONI Travel; Superb opportunity to discover Boston's cultural & art institutions. Remarkable in-depth view of the newly displayed Museum of Fine Arts. Visits to the newly reopened art galleries at Harvard & Harvard's Arnold Arboretum. Excellently located historic hotel in fashionable Back Bay
Fall Beauties: Boston & its Art Collections
Tour Leader, James Hill
Boston's history is America's history – indeed, perhaps no other city has that history so deeply embedded within its civic fabric and its art collections. Oft described as 'The Athens of America', Boston exudes a harmonious fusion of public space, architecture, collecting and above all, an excellence in learning which has earned it a level of international prestige matched by few others.
With New England and Boston at their Fall best, our visit will explore its many art collections, stimulated not only by the reopening of one of America's most prestigious arts institutions – The Museum of Fine Arts (MFA) but also the Fogg, Busch-Reisinger and Sackler collections at Harvard, Cambridge. The MFA has been magnificently transformed and we shall have a number of formal visits - the museum's considerable holdings include a wonderful Art of the Ancient World display, a tour-de-force of European Masters and an impressive collection of French Impressionist pictures and the new 'Art of The America's' wing. There will also be ample time to pursue independently any individual enthusiasms and to explore the newly modelled spaces. Finally, an eclectic faux Venetian palazzo is where Isabella Stewart Gardner transformed her considerable wealth into one of the great private collections of America and we shall enjoy this remarkable collection dominated by wonderful French, Flemish and Italian Old Masters.
We cannot but engage with the momentous events which lead up to and beyond America's break with Great Britain. We shall visit some of the city's churches and civic buildings which trace this remarkable historic journey, including the King's Chapel and the Massachusetts State House. Of note will be a private visit to the distinguished Boston Athenaeum. Once the city's art gallery, its holdings include the private library of George Washington and a vast array of books, tracts and pictures - no other space in Boston has such a sense of history.
Beyond the Charles River, Cambridge cradles Harvard Yard and its venerable University. We shall visit Cambridge to view the newly opened Renzo Piano-designed Harvard Art Galleries and a selection of art across the Fogg, Busch-Reisinger and Sackler Collections. We also venture out of town to Harvard's living garden of plants and trees, The Arnold Arboretum, where we shall enjoy a formal, guided walk amongst its warm Fall hues.
This tour will be led and managed by James Hill. James has worked with CICERONI for ten years managing all our Italian and U.S. tours. In Boston we shall use specialist art historians and guides provided by the museums, galleries and sites for all the guided visits.
We shall stay at the 4* Lenox Hotel, a landmark hotel located in the Back Bay district, just west of Boston Common. Some of the city's premier cafés, restaurants, shops and Symphony Hall, are all within easy walking distance of the hotel.
Please note, this tour has now departed, we next expect to offer this tour in 2022. For the latest information about our current and future tours please visit www.ciceroni.co.uk or call 01869 811167
Find out more about CICERONI Travel