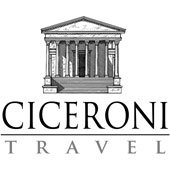 A Nation Formed: DC & Virginia
A Nation Formed: DC & Virginia Overview
In-depth discovery of America's capital & its art collections Private visits to both the Department of State & the Senate Splendid houses & gardens in Georgetown Visits to the estates of America's "Founding Fathers" in Virginia Comfortable & well-located 4* hotels in Washington & Charlottesville
A Nation Formed: Washington & Virginia
Tour Manager; James Hll, US Tour Director
Washington is a planned city, shaped by political ends, rather than through the usual cycle of economic evolution. It is a place of national pilgrimage and home to the most influential power in the world, a joint role celebrated via its buildings and collections. Built on farmland at the confluence of the Potomac and Anacostia rivers, in 1791 George Washington engaged Pierre Charles L'Enfant to design a new city. Based on a grid plan articulated via grand diagonal avenues and open spaces, it was positioned just a few miles from his Virginia plantation.
L'Enfant's urban vision was revised at the dawn of the twentieth century with the creation of what is today the National Mall - a long green belt punctuated with neo-classical monuments, memorials, museums and public buildings. These are memorably "bookended" by the iconic Lincoln Memorial and the majestic Capitol, the centre of American democracy. Our visit will explore the public architecture, art collections and historic houses and gardens of Washington and Georgetown and, the great estates of the 'Founding Fathers' in neighbouring Virginia.
We stay for six nights at the 4* Hotel Hamilton, overlooking Franklin Square in Washington, a fine beaux arts building close to The White House; and two nights at the 4* Boar's Head which is a six hundred acre country estate hotel, located just outside Charlottesville with a restaurant, spa, swimming pool, and many other amenities.
Please note, this tour has now departed, we next expect to offer this tour in 2022. For the latest information about our current and future tours please visit www.ciceroni.co.uk or call 01869 811167
Find out more about CICERONI Travel