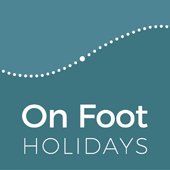 On Foot Holidays - Devon
On Foot Holidays - Devon Overview
A self-guided hike from the Cathedral city of Exeter, down to maritime Dartmouth, taking in the Teign Gorge, Chagford, Widecombe-in-the-Moor, infamous Dartmoor itself, the River Dart, Dartington Hall and Totnes.
A tale of two rivers
Devon and Cornwall occupy the south-west peninsula of England, an area defined by England's remarkable maritime heritage. Devon, perhaps the lesser known of the two counties, nevertheless contains three great and ancient ports of which two, Exeter and Dartmouth, form the beginning and end of this route.
The journey between the two centres takes you through some of the most beautiful and varied country in the British Isles. After a night in medieval Exeter and a short bus ride (walkers can opt to stay in the village of Dunsford instead), the route takes you up the wooded Teign Gorge to stylish Chagford, stopping en-route to visit imposing Castle Drogo. Then on to legendary Dartmoor: windswept downs of a lonely and unsurpassable beauty and the background to much literature, both romantic and mystical. Overnight in pretty Widecombe-in-the-Moor, then a breathtaking walk along the fringes of the moor to the upper reaches of the River Dart, where your journey back to the sea begins. Buckfast Abbey, Dartington Hall and the fine town of Totnes itself line themselves along this majestic waterway, winding down to the sea at the historic town of Dartmouth, from where many a buccaneer sailed and, more notably, the base from which the Pilgrim Fathers sailed in the Mayflower to colonise the New World .
Six and five night versions of this holiday are also available. See the On Foot Holidays website for details of prices and dates.
On Foot Holidays website - Devon - a tale of two rivers