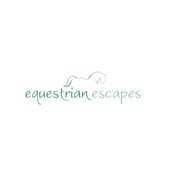 Luxury Riding Holiday
Luxury Riding Holiday Overview
From 2 nights and 3 days self catering plus 4 rides each
Day One
Arrive today and settle into your accommodation. You will be staying in a luxury self-catering log cabin located close to Delamere Forest. This tranquil and peaceful location is ideal for horse lovers, walkers, cyclists, and bird watchers with the forest close by. The cabin is absolutely first class and is appointed to the highest quality. There are 3 double bedrooms, a very spacious living area with log burner, fully fitted kitchen and a 'smart' satellite TV (dogs allowed).
This afternoon you will be heading for the riding centre, a short drive from the lodge for your first ride.
Day Two
Today you will have two rides at the stables. We offer tailor made riding programmes so whether you want to learn to ride or you want specialist tuition in dressage or jumping we can help.
Day Three
Today there will be another morning ride at the stables. This afternoon we recommend a walk in Delamere forest which is a haven for wildlife including the beautiful small tortoiseshell butterfly, greater spotted woodpecker, white faced darter dragonfly, green woodpecker, siskin and southern hawker dragonfly.
You dont need to confine your holiday to just 2 nights people stay with us for a week or more.
Dining in the pretty local village of Tarporley never fails to impress, there are a number of great restaurants and pubs including Cristiano's which is one of the best Italian restaurants in Cheshire and The Swan Hotel which is renowned for tasty pub food.
For those not on an intensive riding programme you may like to hire a mountain bike in the forest where it is ideal for cycling. There are plenty of trails around the forest and maps are available. If you are looking for something more relaxing the village of Tarporley has a wide selection of shops where you can enjoy some retail therapy.
Before you leave we recommend a visit to the historic city of Chester. Its unique black and white Tudor-style shopping rows draw visitors from around the globe, as well as the Chester Arch Clock; Chester's best known landmark and the second most photographed clock in the World after 'Big Ben.' Tours around the city are available either on foot around the city walls or on the sightseeing bus. Alternatively, you may like to take a boat trip down the River Dee.
There is so much to see and do you may have to return for a second visit!
The luxury lodge sleeps 6 in 3 ensuite double bedrooms (choice of twin / double beds in each room) but find below prices for 2, 4 or 6 sharing the lodge for a 2 night break.
Luxury Lodge based on 6 sharing & 4 riding opportunities (you choose) £215 per person
Luxury Lodge based on 4 sharing & 4 riding opportunities (you choose) £225 per person
Luxury Lodge based on 2 sharing & 4 riding opportunities (you choose) £265 per person
This package is totally flexible and can be taken for any number of nights, non-rider prices available
The stable in Cheshire take children from the age of 6.
Find out more about the Luxury Riding Holiday