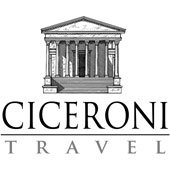 Ditchley & its Influence
Ditchley & its Influence Overview
The Inspiration of the Past : Ditchley & its Influence from CICERONI Travel . Unprecedented opportunity to stay at magnificent Ditchley Park. Enjoy the splendours of a house restored by Nancy Tree, the doyenne of country house decorators. Visit a remarkable series of houses and gardens, several of which are not open to groups. See wonderful art.
The Inspiration of the Past : Ditchley & its Influence
Tour Lecturer; Tom Duncan, co-Founder of CICERONI Travel
Ditchley is one of the great houses of 18th century England and we are delighted to offer this unprecedented opportunity to stay in a truly enchanted place. Why take up this invitation? The title of this visit is unashamedly borrowed from the late John Cornforth's marvellous book The Inspiration of the Past (Viking/Penguin, 1985). Cornforth charts the manner whereby in the first half of the 20th century, the English country house was transformed not only in terms of use and ownership, but also in terms of the arrival of unheard of levels of comfort and elegance. In all these transformations, Ditchley together with Kelmarsh and Haseley Court, played a central role, all three presided over by possibly the most stylish woman to live in England during the last century, Nancy Tree, later Nancy Lancaster and owner of the grandest of all interior decorating firms, Colefax & Fowler.
The house at Ditchley was almost without doubt designed by James Gibbs for a natural descendent of Charles II, the 2nd Earl of Lichfield. It contains a remarkable series of State Rooms with painted allegories, lavish stuccowork by the finest Italian craftsmen, all enlivened by marvellous fittings and furniture designed by William Kent and Henry Flitcroft. Ditchley had been the home of the Lee family since Tudor times, passing via marriage to an Irish family, the Viscounts Dillon. Throughout this long, unbroken ownership, the house remained more or less unchanged, all the while accumulating treasures of every sort and kind. After the death of the 17th Viscount Dillon in 1932, the family sold the estate and a new, vibrant chapter in Ditchley's distinguished history began.
The new owners were an American couple, Ronald and Nancy Tree. They had lived for some time at Kelmarsh, in Northamptonshire, and it was while renting Kelmarsh that Nancy turned her already developed skills as a would-be "interior decorator" to providing a new approach to the decoration of the uncomfortable houses of the inter-war years. "Why, she even had en-suite bathrooms – we thought whatever next?!" as one amazed guest recalled.
When Nancy and Ronald moved to Ditchley, both parties in this marriage had a new stage on which to shine. She became the ultimate country house decorator, luckily using many of the contents purchased from the Dillon family. He became a politician as his interests changed gear from hunting, for these were troubled times. When war came, both threw themselves into the war effort. However, Ditchley itself was directly involved when it was chosen as a "safe" weekend retreat for Sir Winston Churchill, a guest whom no-one could refuse to host.
After the war, sadly the Trees drifted apart and Ditchley was sold. Nancy remarried and as Mrs. Lancaster eventually went into business with John Fowler, trading as "Colefax and Fowler". Luckily, many of Ditchley's historic contents still remain in the house. This is because the estate was purchased by Sir David Wills, who eventually created The Ditchley Foundation with the aim of strengthening the strong ties developed between Britain and the United States during World War II. It is these three, interwoven strands - a great historic house set within its context and collections; the transformation of English country house taste by Nancy at Kelmarsh, Ditchley and Haseley; and Ditchley's role in modern times, which we shall explore during our privileged stay.
Please note, this tour has now departed, we next expect to offer this tour in 2018. For the latest information about our current and future tours please visit www.ciceroni.co.uk or call 01869 811167
Find out more about Ciceroni Travel and our current programme