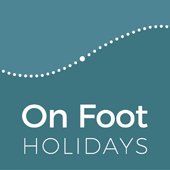 On Foot Holidays - Lycia
On Foot Holidays - Lycia Overview
A self-guided hike on the Lycian Way. Walk from a mountain restaurant to the saddle of Mt. Olympos (Tahtali), then via the Chimaera to Cirali (the ruined city of Olympos) and Adrasan to the Gelidonya lighthouse.
From the mountains to the lighthouse
This version of our popular Lycian Coast walk is for more seasoned walkers and takes more time in the mountains before arriving at the sea. The mountains in this area are pine-clad, so the walking is in dappled shade for much of the way, though with stupendous views around every corner. The start is at the Gul Mountain Restaurant, at 1200m, and the first day a gentle descent on paths and tracks to a very authentic local restaurant (for lunch?). In the afternoon, an easy climb to a remote mountain village, where you stay with Suleyman and his wife - practise your Turkish, as English is not spoken, and the food is home grown.
The following morning, a majestic climb over the saddle below the highest mountain in the area (Tahtali) before your descent to the lively village of Beycik and, availability allowing, a night (or two?) at a boutique hotel complete with infinity pool and sun-blessed terrace. If you take an extra day here you can walk to to the ruins of Laodikeia, or take a taxi to explore magnificent Graeco-Roman Phaselis.
More? The next day takes you closer to the sea, views become more open and lunch can be taken at a fine trout restaurant; the afternoon will find you marvellling at the eternal flames of the Chimaera - issuing forth from the rocks - before the mile-long sandy beach at your next accommodation - Cirali. Spend an extra night here if you like, to relax and explore the ruined city of Olympos, or if you are energetic and restless continue on - those last two days are lonely and thrilling, the last along the wild and beautiful coast of the empty peninsula of Kilidonya to the lighthouse.
See the On Foot Holidays website for details of prices and dates.
Find out more about the Lycia - Mountain and sea