Holidays from
TransIndus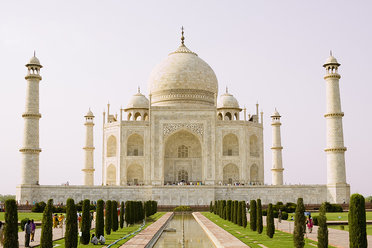 TransIndus was founded with the simple ambition of providing tours of the highest possible quality and personalised service at the most reasonable prices, for discerning travellers. Nearly three decades on, the business has grown considerably but our commitment to quality, service and pricing remain the cornerstone.

Our range of destinations now spans the whole of Asia extending from the Indian sub-continent through to South East Asia, Far East and Central Aisa covering over 20 countries.

Having lived, worked and travelled extensively through Asia, our team of specialist travel consultants know their destinations well and will help you select the sights and experiences that suit you best to design your ideal holiday.

We are proud of the fact that the majority of our travellers refer their friends and family to us and return to different parts of Asia with us.
Registered Name
TransIndus Ltd
Address
75 St. Mary's Road
The Old Fire Station
Ealing
London
W5 5RH
Telephone
020 8566 3739
Email
Website
Facebook
Twitter
AITO Number
5131
ATOL Number
3429
ABTA Number
V0705
Click here to leave feedback for TransIndus >
Other trading names of TransIndus
| | | |
| --- | --- | --- |
| Bhutan | http://www.transindus.co.uk | 020 8566 3739 |
| Borneo and Malaysia | http://www.transindus.co.uk | 020 8566 3739 |
| Burma | http://www.transindus.co.uk | 020 8566 3739 |
| Cambodia | http://www.transindus.co.uk | 020 8566 3739 |
| China | http://www.transindus.co.uk | 020 8566 3739 |
| India | http://www.transindus.co.uk | 020 8566 3739 |
| Indonesia | http://www.transindus.co.uk | 020 8566 3739 |
| Japan | http://www.transindus.co.uk | 020 8566 3739 |
| Jordan | http://www.transindus.co.uk | 020 8566 3739 |
| Laos | http://www.transindus.co.uk | 020 8566 3739 |
| Nepal | http://www.transindus.co.uk | 020 8566 3739 |
| Oman | http://www.transindus.co.uk | 020 8566 3739 |
| Short Excursions | http://www.transindus.co.uk | 020 8566 3739 |
| South Korea | http://www.transindus.co.uk | 020 8566 3739 |
| Sri Lanka | http://www.transindus.co.uk | 020 8566 3739 |
| Taiwan | http://www.transindus.co.uk | 020 8566 3739 |
| Thailand | http://www.transindus.co.uk | 020 8566 3739 |
| UAE | http://www.transindus.co.uk | 020 8566 3739 |
| Vietnam | http://www.transindus.co.uk | 020 8566 3739 |