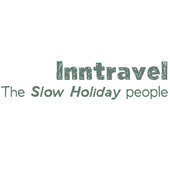 The Catalan Pyrenees Walk
The Catalan Pyrenees Walk Overview
A wealth of birds and flowers adds an extra dimension to the superb walking in this beautiful but largely unknown corner of the Pyrenees.
self-guided hotel-to-hotel walking, luggage transported
rugged mountain scenery
rich flora and fauna
breathtaking views
two hotels with a spa
The Catalan Pyrenees are dramatic and unspoiled, dotted with stone villages clustered around Romanesque churches. This is magnificent walking country, enjoying the warmest climate of all the Pyrenean range, and our route continues to delight walkers with its combination of superb walking through unspoiled mountains and welcoming inns. Watch short-toed and booted eagles soar above as you walk along ancient paths, and look out too for griffon vultures, choughs, wild boar, chamois and fire salamanders.
Our route takes you into one of the loveliest regions of the Spanish Catalan Pyrenees, an area largely unknown to outsiders that nevertheless boasts great scenic beauty, handsome villages and age-old traditions. This is the heart of Catalonia, where the red and yellow Catalan flag flies proudly. As you walk from village to village, you discover two distinct landscapes – the final mighty peaks of the Pyrenees, with spectacular views of the range from Puigmal to Mount Canigou, and the warm, wooded hills of the Garrotxa towards the Mediterranean. Discover, too, Catalan food and wine, with delicious sausages and cured meats, trout from the rivers, and robust wines from the coastal plains.
Inntravel website: walking holiday, Pyrenees, Spain