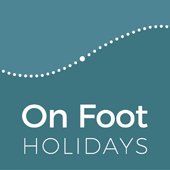 On Foot Holidays - Mallorca
On Foot Holidays - Mallorca Overview
This stunning walk shows to perfection two unspoilt faces of the island of Mallorca. Spend a day in the relaxed and historic capital - Palma - and explore its labyrinthine streets, palace courtyards, art museums and elaborate cathedral before heading for the hills - the Serra de Tramuntana mountains.
These limestone mountains form a dramatic landscape of peaks and deep valleys, largely undiscovered except by walkers. The fauna and flora are undisturbed and early spring (late January/early February) walkers can have the added bonus of almond blossom time.
Much of the route we have selected is on the GR221 so navigation is easy, allowing you to enjoy the breathtaking views and dramatic landscapes. This is a route that can be enjoyed as a winter break (mild, though occasionally rainy), for the spring flowers or for autumn colour, and its extended season will suit those who can't get away during the more conventional walking season.
Discover the other face of Mallorca – remote, high and wild, but with unequalled hospitality and wonderful food, and as far away from the seething crowds as it's possible to be.
Seven, six and five night versions of this holiday are also available. See the On Foot Holidays website for details of prices and dates.
On Foot Holidays website: Mallorca: Palma/Tramuntana