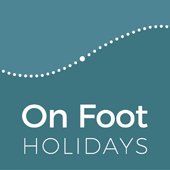 On Foot Holidays - Catalonia
On Foot Holidays - Catalonia Overview
A self-guided walking holiday in the Pyrenean foothills of Catalonia, visiting the volcanic zone of La Garrotxa and the mighty cliffs of the Cabreres.
Pyrenean Foothills - beautiful Besalú, extinct volcanoes, soaring eagles and the lake
This walk into unspoilt Catalonia passes through beautifully preserved medieval towns and villages (Besalú, Santa Pau, Rupit), and you can enjoy the region's unique cuisine (Cuina Volcanica), product of its rich, fertile soil. The route takes you through the heart of La Garrotxa Volcanic Zone Natural Park with its numerous (now extinct) volcanoes, winding up through the beech woods to the rolling pastures of the El Cabrerès plateau. The views are over the Catalonian hills and the towering heights of Mt. Puigsacalm to the majestic Pyrenees, before an astonishing day along the cliffs of the Collsacabra, across the lake of Sau by small boat and a night in a Parador overlooking the lake – from which you should see the church tower of a long-drowned village.
Five and four night versions of this holiday are also available. See the On Foot Holidays website for details of prices and dates.
On Foot Website: The drama of La Garrotxa