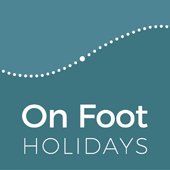 On Foot - Basque Country
On Foot - Basque Country Overview
A self-guided hike from the north of Castille to Bilbao, along the ridgeways.
Two cultures, two landscapes
From "real" Spain - vast, dry, formal - to the micro-region known as the Basque Country, is a journey in the mind and heart. The apparent anarchy of the Basque language is mirrored in the relaxed and friendly manner of the Basque people, yet gainsaid by the ordered drama of the hill country that characterises "Euskadi", and by its history as one of the powerhouses of the Spanish industrial revolution.
The best way to get to the start of the walk from Bilbao is by train - one a day from Bilbao - or from Burgos and the south by bus and a short taxi ride. The walk proper starts in Quintanilla del Rebollar at Olga's beautiful "Posada Real", located in a valley whose craggy cliffs accompany you for your first three days. After a limb-reviving circular walk (two nights at Olga's make a great start), you head east along the valley via the historic town of Espinosa de los Monteros, whose eponymous knights vowed to protect the king with their lives, and whose decorated mansions form the basis of a fascinating walk around this pretty town. The following day you head for the hills, to the ridges that will lead you to your destination, Bilbao. From San Pelayo to Lanzas Agudas to La Matanza (an island of Cantabria surrounded by a Basque sea) to San Martin, the ridges are the best way to see this beautiful green landscape, and the little villages in which you stay, down in the valley at the end of each day's walk, are all different and charming in their own Basque and Cantabrian ways.
Finally Bilbao, the real capital of the region, even if not the official one, approached from a hilltop with a direct line to its heart, its river, tapas bars, old town and of course the Guggenheim.
Six and five night versions of this holiday are also available. See the On Foot Holidays website for details of prices and dates.
On Foot Holidays website - Basque Country