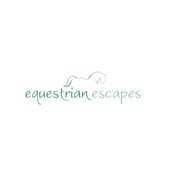 Luxury Riding Holiday Spain
Luxury Riding Holiday Spain Overview
3 nights half board accommodation plus 4 days of riding
Day 1
Arrive into Malaga airport. We can either collect you from here (€95 return) or you can catch the train to the nearby village of Antequera and we'll pick you up from the station (€40 return). See below transfer details. You will be staying in a 200 year old restored luxury Cortijo with facilities including an infinity pool, private gardens, Chapel lounge, Wi-Fi, air conditioning and shady gazebos overlooking the valley and acres of olive groves and pine forests. Once arrived and settled in, the daily activities ahead will be discussed and if time permits you will start with an assessment lesson followed by a short hack.
Day 2
Today, depending on your riding ability and preference you will have a lesson and a ride out in the countryside or a day trek. For the treks we have several different routes:
2-3 hours will take you through La Camorra a local national park full of olive groves, almond trees and pine woods. One of the 4hr hacks takes you through the olive groves and vines arriving eventually at La Posada el Tempranillo, here you will stop for refreshments.
Day 3
This morning after breakfast, is usually our picnic ride. The more experienced riders a chance to enjoy a canter or gallop. We take visitors through La Camorra to the Chapel of Santian. Here the delicious picnic will be served, including wine. Guests will then return to the Cortijo early afternoon. After a rest we will be visiting a local tapas bar to enable you to appreciate a bit of local atmosphere.
Day 4
Sadly today it is time to head home. Transfers back to Antequera or Malaga are available upon request.
Prices
The price for a 4 day 3 night riding break staying in a double/twin en-suite bedroom on a half board basis is £395pp off season or £450 April - October
The price for a 5 day 4 night riding break staying in a double/twin en-suite bedroom on a half board basis is £495pp off season or £550 April - October
1 week breaks are available on special offer. The price for 6 or 7 nights half board accommodation staying in a double/twin en-suite bedroom plus 6 days riding (lessons and trail rides) is £675pp from October-March. £795pp April, May & September, £825pp June, July & August
No single room supplement
Quality Spanish tuition is also offered
The above prices included linen, towels and bedding, daily maid service, wifi access, satellite tv, hospitality toiletries pack and slippers
Transfers
Airport transfers from Malaga are 95 Euros per car return
There is also the option to catch the train to Antequera where we can offer a pick up for just €40 return per car. This is incredibly easy. All you need to do is get the shuttle train from Malaga airport to Malaga central (10mins), then the train out to Antequera (35 mins). Trains run regularly throughout the day.
*Please note the outdoor pool is closed from the 1st November - 1st April*
Find out more about the Luxury Riding Holiday