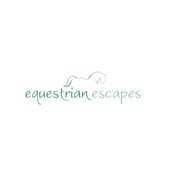 Horse Riding in Mallorca
Horse Riding in Mallorca Overview
Mallorca is the largest of the Balearic Islands, and along with its sister island of Menorca, lies in the Mediterranean Sea off the south east coast of mainland Spain. Flying time from most UK airports is around 2 - 2.5 hours. Mallorca enjoys Mediterranean weather, with mild winters and hot summers, you can expect fine, mild weather on most days.
Our riding stable in Mallorca is a natural horse care stable, where the willing friendly horses are ridden bare hoof and bitless. It is located in the margins of the Albufera, a natural park and wildlife reserve, famous for birds, plants and small mammals. The nearest town is Sa Polba, which sits in the agricultural plain of northern Mallorca and is an unspoilt working town with a wonderful market twice a week for fresh produce. The historic towns of Alcudia and Pollenca are also nearby.
Day 1
You will be collected from the airport today and then taken to your accommodation where you will have time to settle in and relax. We will start the riding today if there is time, if not riding will start tomorrow. Dinner is included this evening
Day 2
Today you will be taken to the stables, each day there will be between 3 - 5 hours of riding depending on the programme you choose to follow - this will be discussed with you with the instructor. You will be introduced to the horses and those who need instruction will be taught how to control their horse. After an assessment of your riding you will set out to enjoy riding in this pictureque area.
Each day you stay you will be transfered to the stables in the morning to start your day's riding. Daily rides take different routes along paths and tracks with changes of pace and longer canters for those who like them. There is a mixture of riding on flat sandy tracks which are fringed with reeds, on tracks through grassy fields and on hilly paths which rise up to give views of the Albufera and the green fields of vegetables and rice below. The beautiful landscape sits against a backdrop of the nearby Tramuntana Mountains.
There is a mix of longer and shorter morning and afternoon rides with breaks for drinks and lunch taken at the stables and some daily excursions, which vary depending on the time of the year and how hot it is. These include a picnic ride, and rides out to nearby cafes and restaurants lasting between three and five hours for drinks, early and later lunches and tapas
Day 8
Today, sadly it is time to bid farewell to new friends as you head back to the airport for your flight home.
Accommodation
There is a choice of accommodation, you can stay either in a lovely, homely house high up in the beautiful village of Lloseta, which sits on the southern slopes of the Tramuntana Mountains, with stunning views of the surrounding countryside or in the holiday town of Pollenca.
Lloseta is traditionally known for shoe making, arts and crafts, and today has shops, lovely bars and restaurants. It is part of the real Mallorca and is little known by tourists. Unusually for Mallorca villages, it has a train station and is just 20 minutes from the centre of Palma at a cost of €3. You host here is very accommodating, easy going, approachable, friendly and with a good sense of humour.
It lies about half way between Palma airport and the riding stables. guests will be collected from the airport and the Hipica mini-bus will collect them for daily riding. Your hosts are English, they have lived in Mallorca for several years and have two grown up children who work and live on the island. They would now like to fill the empty nest with guests and have three rooms available which all share a private bathroom.The rooms are: a double, a twin and a single, so they can accommodate between three and 5 guests depending on willingness to share rooms. There is also a roof terrace available for the sole use of guests for sunbathing or an evening drink, enjoying views of the surrounding countryside.
The house has a large sitting room and guests are welcome to use the pool table inside or better still, in the hot weather, take a swim in the pool outside! Gill is very used to family cooking and can cater for any special dietary requirements. She can also provide packed lunches and plenty of advice on any worries or queries that guests may have.
Pollenca is a bubbly and bustling tourist town with all the amenities that you would expect and also a rather lovely sandy beach. Here the accommodation is in a very traditional town house, right in the middle of town. There is no pool but lots to see and do and there is a regular bus to the beach in Port Pollenca. Here too we have a double room, a twin room and a single room, which all share a separate bathroom. Your hostess is also English and is fun, good company and easy going. Again the stable mini-bus will collect guests each day to take them to the stables.
General Information
Nestling between the bay and the mountains you will find the stables of our wonderful instructor, guide, trainer and qualified farrier. Here, he has spent most of his life working with horses, he has a reputation locally for being a horse whisper and this is certainly born out as you see him working with his horses; the majority of which have been rescued and are now part of his extended family. They are of mixed blood including Andalucian and Arabian, riding is always in escorted small groups and all abilities are welcome.
Prices
Breaks start from 3 nights - 14 nights, a 3 night break including all accommodation, riding, food and table wine plus airport collection is £395 (no single room supplement), 4 nights is £525, 5 nights is £650, 6 nights is £775 and 7 nights is £895.
Find out more about the Horse Riding in Mallorca