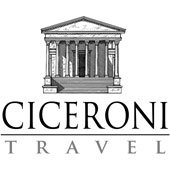 An Introduction to Slovenia
An Introduction to Slovenia Overview
Unique mixture of unspoilt alpine, rural, & coastal scenery. Explore the art & architecture of Ljubljana. Captivating Renaissance & Baroque churches & castles throughout Slovenia. Excellent Slovenian food & wine. Comfortable & well located 4* hotel in the heart of the capital city.
A Hidden Europe: An Introduction to Slovenia
Tour Manager; James Hill, CICERONI Tour Director
Since independence twenty-five years ago, Slovenia has truly come of age. It sits at the heart of central Europe, having emerged from the quagmire of Yugoslavia's collapse. It is a place of unspoilt beauty, economically prosperous and very welcoming to visitors. Settled by Illyrian and Celtic tribes, Augustus conquered the region, establishing two Roman provinces, Pannonia and Noricum. Emona, now Ljubljana, developed on a river connecting the Balkans to the Danube basin, building up trade as the region flourished. After Rome's fall, the area was swept up by the Ostrogoths and later contested by both Byzantines and Lombards. Medieval Slovenia saw first the Slavs, then the Franks, establish a vassal state, converting the people to Christianity. Subsequent Bavarian involvement initiated the "Germanisation" of the region, though instability was always close at hand from Avar invasions from Hungary. Throughout the late medieval and early modern eras, revolts and uprisings awoke a "Slovene" conscience, further stimulated by the Reformation. This gave Slovenia its first vernacular books helping it affirm its own language, culture and identity.
As in most of central Europe the Habsburgs took control and the area became enmeshed in their wars against the Ottoman Turks. However, it was not until ruled by the Empress Maria Theresa that reform came, reflected in an unexpected outbreak of artistic patronage. Thereafter, the vicissitudes of the Napoleonic and Austro-Hungarian Empires of the nineteenth century need no rehearsal here. Suffice to say that after the defeat of Austria-Hungary in 1918, Slovenia was ruled from Serbia, incorporated within the Kingdom of the Serbs, Croats and Slovenes. After World War II power was again based in Belgrade, this time under Marshall Tito, within the new Yugoslavia. Finally, true independence in June 1991 brought a new democratic beginning, which is happily flourishing.
We shall stay in the heart of Slovenia's capital, Ljubljana, at the 4* Grand Hotel Union located close to the Ljubljanica River and within walking distance of the city's principal sites, restaurants and shops. The tour will be lead and managed by James Hill who will be joined by a number of local guides and experts.
Please note, details and prices subject to change on full publication of this tour. For the latest information about our current and future tours please visit www.ciceroni.co.uk or call 01869 811167
Find out more about CICERONI Travel