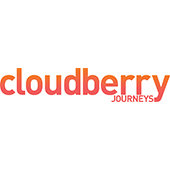 Cloudberry Journeys by Scandinavian Travel
From the Arctic to the Baltic and across Scandinavia, we love discovering new experiences to share with you: distinct cultures, fascinating history, exceptional design, delicious cuisine, stunning landscapes and vast wildernesses combine to create truly memorable holidays.

Cloudberry Journeys specialise in outstanding holidays across Scandinavia, including Norway, Sweden, Finland, Lapland, Iceland, Denmark, Svalbard, the Faroe Islands and Greenland.

We are specialists in year-round, tailor-made luxury holidays and each of our inspirational itineraries is designed to showcase the best of these unique and fascinating countries depending on the time of year and region. Whether you are
From the Arctic to the Baltic and across Scandinavia, we love discovering new experiences to share with you: distinct cultures, fascinating history, exceptional design, delicious cuisine, stunning landscapes and vast wildernesses combine to create truly memorable holidays.

Cloudberry Journeys specialise in outstanding holidays across Scandinavia, including Norway, Sweden, Finland, Lapland, Iceland, Denmark, Svalbard, the Faroe Islands and Greenland.

We are specialists in year-round, tailor-made luxury holidays and each of our inspirational itineraries is designed to showcase the best of these unique and fascinating countries depending on the time of year and region. Whether you are after a wilderness escape, luxury adventure travel or anything in between, Cloudberry Journey's experts will be able to craft your ideal holiday.