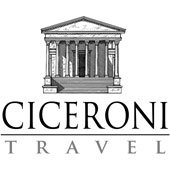 Moscow & the Birth of Russia
Moscow & the Birth of Russia Overview
Comprehensive introduction to Moscow, one of the most intriguing of cities. Explore the Kremlin with its array of churches, reception halls & museums. Discover the city's fine museums, particularly the Tretyakov & Pushkin. Enjoy time on the celebrated Moscow Metro. Very comfortable 5* hotel &surprisingly good food.
Kremlins & Cathedrals: Moscow & the Birth of Russia from CICERONI Travel
Tour Lecturer; Tom Duncan, Co-founder CICERONI Travel
The Moscow Kremlin is imprinted on our memories, visual and literal, not only due to its extraordinary silhouette as pictured opposite, but also due to its see-saw role in the development of Russia as a European and world power. Emerging from medieval isolation as the centre of an autocratic state, Rus, which saw off the Mongol hoards, it grew into the capital of a fast expanding Russia under Ivan the Great and his grandson, Ivan the Terrible. Subsequent losses during the 'time of troubles' were reversed and consolidated in the seventeenth century with the rise of the Romanov dynasty. Moscow's role did not last long as it was sidelined by Peter the Great's foundation of St Petersburg, though not neglected, given it was the traditional place of coronation for all Tsars up to Nicholas II. It re-occupied centre stage after the Russian revolution of 1917. While those of us of a certain age will probably equate Moscow with the grim communist era, the most amazing chapter in its history is now in full swing, given its utter physical transformation over the last twenty years into a vibrant, exciting and, surprisingly to many visitors, a youthful, welcoming city! Our tour will chart this extraordinary history and its often vivid events through a series of visits to all the major sites and collections in and around central Moscow. This is timed to avoid the crowds which blight one's experience during the 'high' season from April to October. The Kremlin with its cathedrals, museums and Imperial halls will take centre stage as we trace the history of Russia over many centuries. There are wonderful museums such as the Kremlin Armory with its Tsarist treasures (not just weapons!), including the fabulous Romanov crown jewels. Then there are the splendid paintings in both the Tretyakov and Pushkin Museums. We shall also enjoy time on the Moscow Metro and sample the very best of contemporary Russian cuisine. We shall stay in the historic and charming 5* Metropol Hotel. Located adjacent to the famous Bolshoi Theatre (for which tickets can be booked) and a few minutes gentle walk from the Kremlin, it is the ideal base from which to explore the city. This tour can be combined with Connoisseurs' St Petersburg detailed on Page 8 (£300 total discount).
Find out more about the Moscow & the Birth of Russia