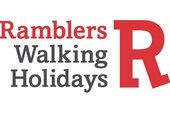 Ramblers Walking Holidays by Ramblers Walking Holidays


We have been specialising in guided small group walking holidays since 1946. We now offer over 250 inspiring guided walking and activity holidays in the UK, Europe, and Worldwide. The nature of our holidays not only gives you an 'up close and personal' experience of your destination, but travelling in a small group also reduces the environmental impact.

At Ramblers Walking Holidays our company mission is to generate funds for walking charities. So, unlike most tour operators we have a not-for-profit ethos. All our profits not required for the running of the business are chanelled back into charitable causes, both home and away.

In the UK, through the Ramblers Holidays Charitable


We have been specialising in guided small group walking holidays since 1946. We now offer over 250 inspiring guided walking and activity holidays in the UK, Europe, and Worldwide. The nature of our holidays not only gives you an 'up close and personal' experience of your destination, but travelling in a small group also reduces the environmental impact.

At Ramblers Walking Holidays our company mission is to generate funds for walking charities. So, unlike most tour operators we have a not-for-profit ethos. All our profits not required for the running of the business are chanelled back into charitable causes, both home and away.

In the UK, through the Ramblers Holidays Charitable Trust, we support the Ramblers and other smaller outdoors charities. We also offer direct financial support to walking groups through The Walking Partnership. In order to aid our sustainable tourism ethos, we run a staff-managed initiative called Heart & Sole which directly supports communities in the destinations we visit.