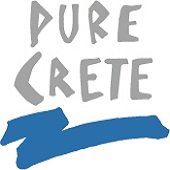 Pure Crete - Holidays To Western Crete by Pure Crete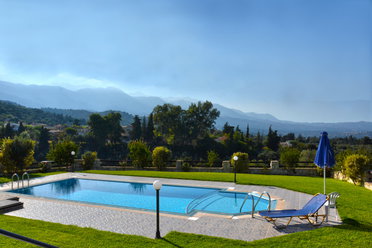 We are an independent company which for 30 years has specialised in providing holidays to Crete in traditional Cretan village houses and villas with pools in villages set in the foothills of the White Mountains. From small cottages for two to villas with pools for up to eight , we can cater for all.
Crete's rich history, natural beauty and proud people have given it a unique character. Its 150 miles in length with a spectacular coastline and beaches to suit all tastes. As the most Southerly of Greek Islands, its longer summer means that it can be enjoyed to the full from April to November.

Inland, Mountains snow-capped until June, gorges gushing with water, and the famous profusion
We are an independent company which for 30 years has specialised in providing holidays to Crete in traditional Cretan village houses and villas with pools in villages set in the foothills of the White Mountains. From small cottages for two to villas with pools for up to eight , we can cater for all.
Crete's rich history, natural beauty and proud people have given it a unique character. Its 150 miles in length with a spectacular coastline and beaches to suit all tastes. As the most Southerly of Greek Islands, its longer summer means that it can be enjoyed to the full from April to November.

Inland, Mountains snow-capped until June, gorges gushing with water, and the famous profusion of wild flowers - many unique to Crete - make the early summer, in particular, irresistible to those who appreciate natural beauty.