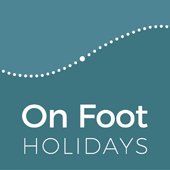 On Foot Holidays - Portugal
On Foot Holidays - Portugal Overview
A self-guided hike in the hills of green Peneda. from Soajo, via Brufe with its famous Restaurant Aboncahado, and the Roman Road to Emaus, before a final walk over the hill to your converted monastery at Santa Maria do Bouro. Visit Braga and Porto too, and relax in this unspoilt part of sunny Portugal.
Walking the wild hill country
Hidden away in the golden hills and lush green valleys of the Peneda-Gerês national park are delightful villages where rural communities continue a lifestyle that is centuries old. These villages (where farmers keep long-horned cattle, fed on maize stored in distinctive granite espigueiros) are linked by old paved tracks and footpaths (which you will use) that penetrate wild uplands. There is a wonderful sense of remoteness, though you are never far from a village, and may walk for hours without seeing anyone.
Feast on bacalhau at Brufe's remarkable Restaurant Abocanhado (not included in holiday price), walk along a Roman road high above the valley, and at a magnificent monastery, now converted into a top hotel. You can add a day or two in historic Porto (best at the start, to make effective use of cheap public transport).
Six, five and four night versions of this holiday are also available. See the On Foot Holidays website for details of prices and dates.
On Foot Holidays website: Northern Portugal