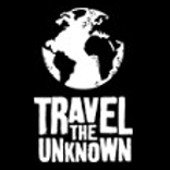 Papua New Guinea E.. 24/11/20
Papua New Guinea E.. 24/11/20 Overview
Available from 24 November 2020 to 08 December 2020 this 14 day trip costs from £7445 and has a maximum group size of 12 persons.


Papua New Guinea Explorer
Discover one of the world's most diverse and intriguing countries. From the remote landscapes and tribal groups of Lake Murray, to the vast cultural diversity of the enigmatic Highlands, one of the first places agriculture emerged on the planet. Take a boat along the Sepik River to meet the "Crocodile men" and their visit their spirit houses. Finally get a taste of island life on New Britain island, where you can swim with dolphins and see what it means to live in the shadow of a volcano on the Pacific Ring of Fire.

PLACES VISITED
Port Moresby - Mount Hagen - Lake Murray - Arambak - Kundiman Village - Crocodile men of the Sepik - Sepik Region - Highlands - Kuk Swamp - Kokopo - Duke of York Islands - Rabaul

WHAT'S INCLUDED
Arrival & departure transfers Ground transport with driver Domestic flights (charter and scheduled) International flights (Singapore - Port Moreseby -  Singapore) Accommodation Meals (refer to itinerary for meal plan) English-speaking guides Entrance fees to sites & parks

Find out more about Papua New Guinea Explorer