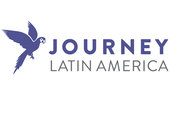 Colonial Cities to Pacific coast
Colonial Cities to Pacific coast Overview
Mexico, with its huge landscapes and good modern network of paved roads, is ideal for independent exploration by self-drive hire-car. No more so than in the highland colonial-cities loop, and on the Pacific coast. Your hire car is provided & your point-to point itinerary planned out for you, with hotel reservations made in advance and maps provided
Holiday itinerary
Day 1 Arrive in Mexico City. Transfer to your hotel.
Day 2 Guided tour of the city and Teotihuacán pyramids.
Day 3 Your car is delivered, drive to Guanajuato via Querétaro, 2 nights.
Day 4 At leisure in Guanajuato.
Day 5 Drive to Morelia via Pátzcuaro, 2 nights.
Day 6 At leisure.
Day 7 Drive to Zihuatanejo on the Pacific coast.
Days 8-11 At leisure on the beach. Optional activities and water sports.
Day 12 Transfer to the airport, fly to Mexico City to connect with international flight home.
Find out more about the Colonial Cities to Pacific coast