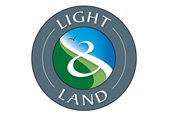 Venice photography tour by Light & Land Ltd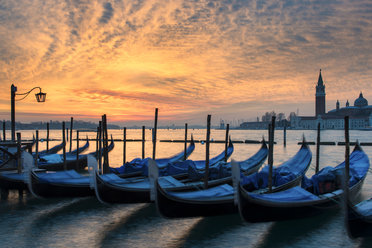 It is difficult to imagine that a collection of men, originating as legend has it from Illyria, chose to initiate the building of the settlement that would become Venice upon the most feeble of island foundations: marsh, mud and silt! The true early origins of this highly improbable city are hard to corroborate as fable and fact are woven through its early history. The Venice we see today is a city that could so easily be a product of one's imagination and this magical place conveys to today's visitor much of what might have been seen and experienced over the last millennium and a half.

Venice was once Europe's supreme trading republic with the most powerful navy in the Adriatic. The
It is difficult to imagine that a collection of men, originating as legend has it from Illyria, chose to initiate the building of the settlement that would become Venice upon the most feeble of island foundations: marsh, mud and silt! The true early origins of this highly improbable city are hard to corroborate as fable and fact are woven through its early history. The Venice we see today is a city that could so easily be a product of one's imagination and this magical place conveys to today's visitor much of what might have been seen and experienced over the last millennium and a half.

Venice was once Europe's supreme trading republic with the most powerful navy in the Adriatic. The republic's great wealth led to the construction of some of Europe's finest architecture, from the Byzantine, Gothic, Baroque and Renaissance periods. Nowhere else can one see such a remarkable medley of architectural styles, and this, along with the city's 410 bridges, will present a never-ending series of opportunities to the photographic eye.

Visiting Venice for the first time many people feel that they have already travelled here in their imaginations. Literature, painting and, latterly, the cinema have all contributed to embedding the city's mythical nature into our minds.

For early risers amongst our party, a fine dawn across the Piazza San Marco will both abide in the memory and become a fabulous image. Nothing could be more poetic than to stand on the Rialto Bridge looking westwards in the winter months as the soft evening sun reflects and radiates in slippery golden ribbons across the black lacquer of the gondola prow.

Away from the splendours of this captivating city, nowhere could be more contrasting than the delightful island of Burano. On a sunny day the houses, with their toy town appearance, colourfully reminiscent of liquorice allsorts, spill their wiggling reflections into the canals providing the photographer with tantalising imagery.

Venice is surely made for photography!

This is an intensive workshop making images of the wonderful Venetian architecture, canals and gondolas led by photographers Phil Malpas and Clive Minnitt.