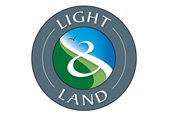 Tuscany photography tour by Light & Land Ltd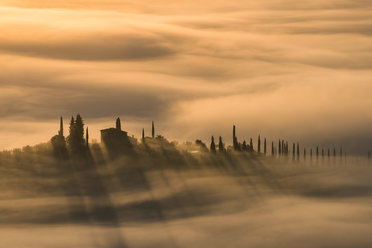 Tuscany has been a favourite destination with Light & Land clients for over a decade now. It is a region with fabulous photographic opportunities – the sculptural cypresses, the picturesque, gently decaying buildings scattered - as if by an artist's hand - across the softly rolling landscape and the beautiful Renaissance architecture of jewel-like cities such as Pienza and Siena.

It feels almost as if five hundred years ago a group of Italians sat down and decided that they would make this corner of their land perfect for photographers. We were the first tour company to start taking clients to photograph sights such as the famous Belvedere, now more than twenty tours ago. We pride ourselves
Tuscany has been a favourite destination with Light & Land clients for over a decade now. It is a region with fabulous photographic opportunities – the sculptural cypresses, the picturesque, gently decaying buildings scattered - as if by an artist's hand - across the softly rolling landscape and the beautiful Renaissance architecture of jewel-like cities such as Pienza and Siena.

It feels almost as if five hundred years ago a group of Italians sat down and decided that they would make this corner of their land perfect for photographers. We were the first tour company to start taking clients to photograph sights such as the famous Belvedere, now more than twenty tours ago. We pride ourselves that in some small measure we have been responsible for making some of these views iconic images known across the world.

Phil & Clive jointly led their first Tuscany tour in 2007 and it was hailed by the participants as a great success.

Highlights such as the timeless church at Sant'Antimo and the incomparable Campo in Siena are 'must do's'. Within forty kilometres of our base are countless beautiful and ancient small towns and villages for us to explore: the utopian "New Town" of Pienza, built on Papal edict and crammed with fabulous buildings, the perfect marble church of San Biagio at Montepulciano and the quiet, unspoilt San Quirico – each have their own beauty, each offer great photographic opportunities.

Phil and Clive will also look forward to taking clients to a number of new locations, which will excite those looking to photograph more of Tuscany's hidden secrets.

We will travel around the beautiful Tuscan landscape in a spacious people carrier and you will be able to photograph to your hearts content under the leaders' expert guidance. Participants are invited to bring along their work for a friendly and insightful appraisal. There will be facilities to conduct critique sessions and Phil and Clive will show some of their own images as well as giving talks on a number of photographic topics.