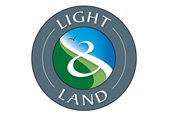 The Maritime Alps by Light & Land Ltd
The fantastic small villages and picturesque mountains of the Maritime Alps offer visitors a charming introduction to the south of France. Situated just north of Nice, this region has a wonderful collection of quaint historic villages with beautiful alleys, doorways and architecture. Perched on the mountainsides with breath-taking scenery these villages and towns date back to medieval times with their bell towers, walled boundaries and cobbled streets.

Our tour will take in the highlights of these small towns at day and night and we will also explore the surrounding mountains which are home to waterfalls and sweeping vistas.

We will be based near St-Paul-de-Vence, one of the oldest
The fantastic small villages and picturesque mountains of the Maritime Alps offer visitors a charming introduction to the south of France. Situated just north of Nice, this region has a wonderful collection of quaint historic villages with beautiful alleys, doorways and architecture. Perched on the mountainsides with breath-taking scenery these villages and towns date back to medieval times with their bell towers, walled boundaries and cobbled streets.

Our tour will take in the highlights of these small towns at day and night and we will also explore the surrounding mountains which are home to waterfalls and sweeping vistas.

We will be based near St-Paul-de-Vence, one of the oldest medieval towns on the French Riviera. This captivating walled town has lots of opportunities for image making both inside the walls and outside. It is also well known for its modern and contemporary art so there is plenty of inspiration!

Throughout our tour we will explore various other small towns, some of which are precariously perched atop mountainsides offering dramatic views of the surrounding areas. During the day many of these towns are actually fairly quiet at this time of year and so we'll have chance to explore all the hidden alleys and passages. We will also make time for some night shooting within the old town of Carros. This historic and picturesque location offers some really captivating image making possibilities at day and night with the attractive street lighting setting the scene in the quiet cobbled alleyways.

There are also a set of waterfalls in the region that we will visit which offer the chance for wider and intimate views focusing on details and capturing the shapes and curves of the series of falls.

Although there won't be long strenuous walks involved there are some steep areas within these towns so good mobility is required. There are also some fairly windy mountain roads so this may not be suitable for any people who struggle with travel sickness. We will seek to catch some early morning light but the best shooting opportunities come throughout the day and evening primarily on this tour.