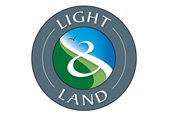 Spitsbergen Photography tour by Light & Land Ltd
After the success of our Spitsbergen photography tour in 2013 and four more tours in 2016, 2017 and 2018, we are lucky enough to have secured the M/S Stockholm for a intimate tour again in September 2020 with photography leaders Antony Spencer and guest leader Thomas Heaton. We will have the whole ship (a maximum of 12 places) and therefore have free-reign to go where we wish! (Although some decisions may be affected by weather, ice, animals) We cannot express enough that for a team of landscape photographers to have all the decision making on a vessel around Spitsbergen is a great opportunity. We can prioritise the landscape options we wish to visit and also capitalise on the big wildlife
After the success of our Spitsbergen photography tour in 2013 and four more tours in 2016, 2017 and 2018, we are lucky enough to have secured the M/S Stockholm for a intimate tour again in September 2020 with photography leaders Antony Spencer and guest leader Thomas Heaton. We will have the whole ship (a maximum of 12 places) and therefore have free-reign to go where we wish! (Although some decisions may be affected by weather, ice, animals) We cannot express enough that for a team of landscape photographers to have all the decision making on a vessel around Spitsbergen is a great opportunity. We can prioritise the landscape options we wish to visit and also capitalise on the big wildlife such as polar bears and walrus. The MS Stockholm is a small ship which will enable us to get close to both the landscape and shoreline of Spitsbergen and also more excitingly big mammals such as polar bears providing fantastic photographic opportunities. At this time of year in September we will have darkness which will provide us with sunrises and sunsets (something that only happens for a couple of months each year) and also a chance of witnessing and photographing the northern lights during the nights.

This is a once in a lifetime 10 day private tour!

The M/S Stockholm was built in 1953 for the Swedish maritime administration as a working vessel in the Baltic Sea and thus she was originally constructed for heavy ice conditions. In May 1997 she was refitted for passenger traffic in the Arctic.
Despite her charming nostalgically appearance M/S Stockholm is equipped with the latest in navigation and safety. On the bridge, where everyone is welcome, you can see GPS-equipped computers next to the original compass in shining brass and out on deck you see the old wooden lifeboat (now retired) side by side with the latest model of life rafts.

The restaurant on main deck takes all passengers and expedition staff in one single seating and the open bridge policy contributes to the relaxed atmosphere on board.

Travelling on the M/S Stolkholm means travelling in a small group, a necessity to experience close and exclusive encounters with the wild. Many of these places are difficult or even impossible to get to on your own. There will be the chance to see Polar Bears in the wild, alongside dramatic landscapes!

Each day, our goal is to make several landings with our sturdy Zodiac landing crafts, exploring the polar wilderness and encounter some of its magnificent wildlife. The food on board is of high standard and the accommodation is comfortable. Travelling on a small expedition ship offers a more relaxed and informal atmosphere, a much greater focus on the destination and more time ashore than larger vessels. The exact route depends on weather, ice conditions and the wildlife we encounter. Flexibility is the key to a successful expedition!

We know that the key to a successful expedition is having knowledgeable and enthusiastic leaders. Travelling with us, you will have a guide with solid polar experience and a genuine love for these regions. Alongside Antony Spencer and Thomas Heaton, who will be there for photographic tuition. Cabins are shared between two people, however you can book as a single traveller and we will match you up with another guest to share a cabin.

The tour is marked as moderate as you need to have a good degree of mobility to get yourself in and out of the zodiacs.

PLEASE NOTE: WE ONLY HAVE ONE PLACE NOW AVAILABLE ON THIS TOUR AND DUE TO CABIN CONFIGURATIONS, IT NEEDS TO BE BOOKED BY A FEMALE.