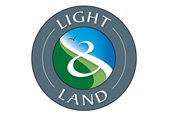 Slovenia photography tour by Light & Land Ltd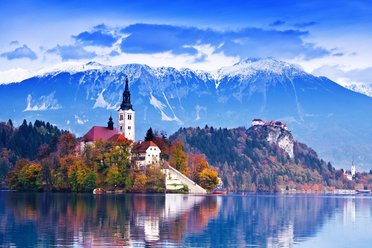 The beautiful and unspoilt country of Slovenia lies at the heart of Europe, where the majestic Alps meet the Mediterranean Sea. Bordered by Austria to the north, Hungary to the east, Croatia to the south and Italy to the west, this tiny country is approximately half the size of Switzerland and is home to some of the most photogenic scenery to be found anywhere in Europe.

Largely mountainous, more than half the country is thickly forested, with a wealth of architectural and natural wonders to attract our attention. For this Slovenia photography tour we will be based just 34 miles to the north-west of the capital Ljubijana and only 22 miles from the international airport in the Julian
The beautiful and unspoilt country of Slovenia lies at the heart of Europe, where the majestic Alps meet the Mediterranean Sea. Bordered by Austria to the north, Hungary to the east, Croatia to the south and Italy to the west, this tiny country is approximately half the size of Switzerland and is home to some of the most photogenic scenery to be found anywhere in Europe.

Largely mountainous, more than half the country is thickly forested, with a wealth of architectural and natural wonders to attract our attention. For this Slovenia photography tour we will be based just 34 miles to the north-west of the capital Ljubijana and only 22 miles from the international airport in the Julian Alps, where the landscape is wild and beautiful. The area is dominated by the precipitous peak of Mt. Triglav, the highest point in the country at over 9,000 feet. Mount Triglav is a cultural icon for Slovenes which features on the national flag and lends its name to Slovenia's only National Park, a productive centre for our photographic exploration.

Our hotel is close to the centre of the mountain village of Bled within a stone's throw of the picturesque Lake Bled in the heart of the Julian Alps. In the centre of the emerald green lake, on Slovenia's only island, lies an iconic 15th century church. Overlooked by its lofty neighbour Bled Castle, the "Pilgrimage Church of the Assumption of Mary" with its 170 foot tower simply begs to be photographed. Bled is recognised as the gateway to the best the area has to offer, with mountains, castles, churches and beautiful landscapes just a short drive from our hotel.

Slovenia covers just 20,000 square kilometres, yet it boasts over 10,000 kilometres of sign-posted hiking trails and over a third of the countryside is protected, which allows us uninhibited access to the best Alpine scenery of majestic mountains and lakes without the need for long drives. We will dedicate the daylight hours to exploring the very best that this little known country has to offer, at all times making the most of the prevailing weather conditions and time of day.

This is Light and Land's fourth trip to this prosperous and exciting country, and Sue and Benjamin are excited to be visiting Slovenia while it is still relatively unknown. They would love you to join them on this photographic adventure where clichés aren't a concern and an eclectic mix of exciting image making possibilities await your attention.