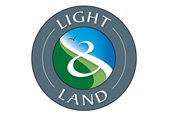 Romania photography tour by Light & Land Ltd
Romania is a land sculpted by God specifically for photographers, it is to coin a phrase from the Romanian Tourist Board "Simply Surprising".

Our tour will be based in Transylvania, land of vampires and legend, but we will show you the real Romania and dispel any doubts you may have about one of the most spectacular regions in this beautiful country.

This tour will have something for everyone, we leave modern Romania behind at the airport and literally travel back in time. The pace of life is slow and considered.

Transylvania is a land of the high Carpathian mountains surrounded by rolling green pasture, the valleys fill with mist at dawn, as the sun rises the light casts long
Romania is a land sculpted by God specifically for photographers, it is to coin a phrase from the Romanian Tourist Board "Simply Surprising".

Our tour will be based in Transylvania, land of vampires and legend, but we will show you the real Romania and dispel any doubts you may have about one of the most spectacular regions in this beautiful country.

This tour will have something for everyone, we leave modern Romania behind at the airport and literally travel back in time. The pace of life is slow and considered.

Transylvania is a land of the high Carpathian mountains surrounded by rolling green pasture, the valleys fill with mist at dawn, as the sun rises the light casts long beautiful shadows across the barns and haystacks that are scattered about the countryside. Leading lines are not an issue either, as winding cart tracks and rustic fences criss cross the countryside.

German Saxons have left their stamp on the churches and architecture in the region too, each major town we visit has a walled fortified church, some have room in the walls for the local population to seek refuge during the frequent attacks in times gone by.

In Viscri, where Prince Charles has a house and frequently visits, we will gather with locals as they prepare their cattle for pasture, and watch as they take their milk to a central collection point, then travel by horse and cart to meet with rural shepherds high in the hills.

Traditional crafts are commonplace throughout Romania from beekeeping, brickmaking, blacksmiths and farmers all the key trades are still done in the most photogenic and simple way, technology hasn't reached many of the villages we will visit - although you will get a good mobile signal and largely free wifi!

One highlight will be venturing into the forest late in the afternoon to meet and photograph the charcoal burners, the smoke and sunlight create some extraordinary image making opportunities.

We will also get the chance to meet and photograph Romanian Gypsies, Emil and his family welcome us into their home where he, his father and grandfather still beat copper by hand. The Gypsy women wear bright colourful clothing, their hair grows long and is braided with ribbons in the colours of the national flag, the men and boys traditional black hats shirts and waistcoats are incredible people to photograph and listen to.

Not ignoring the past of this incredible country we spend time in a factory that now exports glass to high profile clients, each piece is blown by individuals and ladies keep count of the products using old style adding machines, when it rains large pools of water flood the floor due to the holes in the roof, some workers keep umbrellas by their seats! The glass making process also provides a fasinating photographic opportunity!

Of course we can't visit Transylvania without a nod toward Dram Stoker's Dracula so we will visit Bran castle at sunset to capture the best light on this famous landmark.

The accommodation on this tour is superb, we will be staying in rural hotels and guesthouses that are renovated but using traditional methods so that everything is in keeping with the areas they are situatted in. Food is very good, mostly organic or homemade using local produce, it is also plentiful and tasty.

You will leave Romania wanting to come back as quickly as possible, it will leave an indelible impression on you and like me hopefully you will fall in love with the country, its people and traditions.