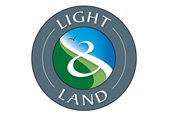 Puglia photography tour by Light & Land Ltd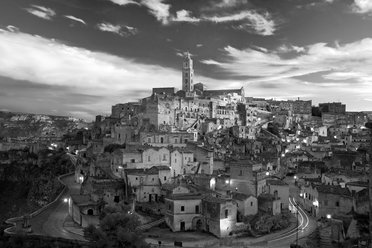 At the heel of Italy, Puglia is an untapped gem for photographers. Its long history as a melting pot of wealthy civilisation during the Greek, Roman and Baroque times, coupled with its fertile soil, extensive coastline and unique trulli architecture that is still lived in today, makes Puglia a truly exceptional destination. Remarkably, our photography tour of Puglia will include two UNESCO world heritage sites within just over an hour's drive of each other. We have chosen to visit Puglia during the olive harvest which is a time when tourists are scarce, the countryside is mellowed by late summer/autumn shades, the weather is mild, and the light is fantastic with long shadows even at midday
At the heel of Italy, Puglia is an untapped gem for photographers. Its long history as a melting pot of wealthy civilisation during the Greek, Roman and Baroque times, coupled with its fertile soil, extensive coastline and unique trulli architecture that is still lived in today, makes Puglia a truly exceptional destination. Remarkably, our photography tour of Puglia will include two UNESCO world heritage sites within just over an hour's drive of each other. We have chosen to visit Puglia during the olive harvest which is a time when tourists are scarce, the countryside is mellowed by late summer/autumn shades, the weather is mild, and the light is fantastic with long shadows even at midday.

Our photography tour will be a rich mix of landscape and architecture including classic views and alternative image making opportunities. From the fertile fields of central Puglia, dotted with the entrancing cone-topped round trullis, huge olive trees gnarled over hundreds of years and small vineyards, to the Greek-looking whitewashed hilltop and coastal villages with their narrow alleyways and often crumbling features. Our days will be filled with an unusual variety of subject matters and photography opportunities. We will explore a trogledyte city that clings to its rocky defensive location and that is still, in parts, just as it was left when abandoned in the 1950's. We will also have chance to visit charming coastal locations and explore various techniques to create fresh imagery including long exposure, ICM and multiple exposures.

We will be driven around our carefully chosen Puglian locations in a small private coach and will be using two comfortable hotels as our base during the week. Our first base is just 20 minutes from Bari airport, and yet is an idyllic coastal hideaway that feels as though time has forgotten. Our hotel is in the heart of the Old Town in a stylishly converted Benedictine Monastery from where you can hear the waves crashing on the shores just yards from the Hotel's front door. Our second hotel will be in the UNESCO world heritage site of Alberobello with its over 1,000 trullis straddling cobbled narrow streets. This incredible town offers so many photographic opportunities that we wanted you to stay right in its heart so that you could make the most of it.

If you would like to read a review from last year's participant, please click here.