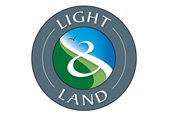 Prague Photography city break by Light & Land Ltd
'Prague in Black and White' - Prague Photography Tour

Prague, the historical capital of Bohemia, now the capital of the Czech Republic, is a gem of Baroque buildings, Gothic churches and even modern architecture. The "City of 100 Spires" is a warren of cobbled streets, alleyways and arcades dotted with churches and museums and served by a modern tram and metro network. Whilst Prague was bombed during the second world war, very little of its historic architecture was destroyed, leaving an amazing array of grand, opulent and ancient buildings to discover.

Prague today is a vibrant city of culture and the 4th most visited European city, after London, Paris and Rome. It is a compact
'Prague in Black and White' - Prague Photography Tour

Prague, the historical capital of Bohemia, now the capital of the Czech Republic, is a gem of Baroque buildings, Gothic churches and even modern architecture. The "City of 100 Spires" is a warren of cobbled streets, alleyways and arcades dotted with churches and museums and served by a modern tram and metro network. Whilst Prague was bombed during the second world war, very little of its historic architecture was destroyed, leaving an amazing array of grand, opulent and ancient buildings to discover.

Prague today is a vibrant city of culture and the 4th most visited European city, after London, Paris and Rome. It is a compact city with much to offer within a short walk, the frequent tram services adding a welcome rest for trips to the northern or southern departments. Whether your interest lies in taking slow shots of speeding trams and gleaming rails, macro details of doors or wide shots of the interiors of synagogues and churches, there is something here for you.

We will be visiting in November, avoiding the heavy crowds of the warmer months and hoping to catch more changeable weather. Prague is definitely a black and white city with copious opportunities for wide, long and detailed shots. There are many towers and vantage points to exploit the mist of the winter months.

Oh, and did we mention the Cech obsession with beer? In 1842 the Urquell brewery introduced the first golden-coloured larger to the world. Its believed that 80% of all beer made today is a derivative of the Pilsner style. In Prague, it is usually cheaper than bottled water. After a long day of walking, some of you might be tempted to try some.

Paul and Adrian will will meet the group at 4pm on the 7th November in the hotel lobby (you can check into your rooms from 2pm). The Prague photography tour will finish at 4pm on the 10th November to allow time for the group to get flights home.