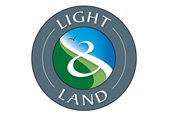 North Somerset Coast Photography tour by Light & Land Ltd
Our tour is based along the rugged, prehistoric beauty of Somerset's northern coastline.

Featuring some or (time-permitting) all of: Kilve, St Audrie's Bay, Lilstock and Blue Anchor Sands.

The coast of Somerset boasts a spectacular richness of geological grandeur. It also experiences huge tidal movements that repeatedly conceal and reveal a diversity of alien-world topographies every few hours of every day. From the beaches of Brean and Weston, and the mudflats of Steart in the east; through the rocks and cliffs of Lilstock, Kilve, St Audrie's Bay and Doniford in the north; to the sands and shingle of Dunster, Blue Anchor Bay and Porlock Weir in the west, much of the inspiration for
Our tour is based along the rugged, prehistoric beauty of Somerset's northern coastline.

Featuring some or (time-permitting) all of: Kilve, St Audrie's Bay, Lilstock and Blue Anchor Sands.

The coast of Somerset boasts a spectacular richness of geological grandeur. It also experiences huge tidal movements that repeatedly conceal and reveal a diversity of alien-world topographies every few hours of every day. From the beaches of Brean and Weston, and the mudflats of Steart in the east; through the rocks and cliffs of Lilstock, Kilve, St Audrie's Bay and Doniford in the north; to the sands and shingle of Dunster, Blue Anchor Bay and Porlock Weir in the west, much of the inspiration for Benjamin Graham's Somerset images, such as the examples you can view here in the gallery, is derived from its extraordinary coastline.

Largely ignored by the hundreds of thousands of tourists who are just passing through the county in the summer months on their way to the beaches of Wales, Devon or Cornwall, Somerset's undeveloped, rough coastline offers some wildly dramatic vistas and numerous truly beautiful photo opportunities.

Benjamin, overall winner of LPOTY 2017, will be leading this group in the summer of 2019. He spent twenty-five years in the Southwest and knows the Northern Somerset coast intimately. The weekend has been chosen so that sunrises and sunsets will coincide as closely as possible with low or receding tides and a crescent moon is due to appear off the coast in the north-western skies each evening at twilight.

Please be aware that, in particular, Kilve and Lilstock are uneven, rocky beaches and quite hazardously slippery in places. You need to be confident about your abilities to manage such terrain and your footwear should be sturdy and appropriate for the job. Whilst cosy walking or hiking boots are a tempting option, your group leader recommends quality wellies with decent grip as the incoming water moves quickly, and the curvy, rocky terrain creates multiple tide pools that, while you concentrate on getting the shot, can unexpectedly cut you off at the rear! You will need your big-stopper (or similar) ND filters, a remote release and a tripod.

Please do also note that the days will be long (but very productive!) as the Somerset summer sunrise is at 05.00 this time of year and so, to take advantage of the best light, we need to be on location and ready to shoot at 04.00. We will therefore be departing the hotel at 03.30 for our dawn sessions. Sunset is at 21.30 so we will be easily shooting up until 22.00 therefore there will be a chance of a couple-hours' nap after lunch and before dinner/the evening shooting session.

We will be staying near the coast, in the relaxed seclusion of a comfortable and family-run hotel. The hotel is conveniently located for all of our shooting destinations. Its restaurant specialises in locally sourced meats, fish, cheeses, fruits and vegetables.

What do you need to bring?

a camera (!) preferably (but not essentially) with manual control over the exposure

a fully charged battery with its charger, plus any spare batteries if you have them

a sturdy tripod

any lenses you may wish to shoot with

a remote shutter release if you have one

a memory card, with plenty of space on it, plus spares if you have them

a wet weather cover for your tripod-mounted camera in case we encounter showers

a graduated neutral density filter

Big Stopper or similar neutral density filters

a torch (head torches are the most useful as they're hands-free) with a red bulb setting so you don't ruin your (or others'!) night vision when making camera adjustments in the dark

sensible clothes for the time of day and year, and wellies for reasonable, though not strenuous, walking on sloppy, stony or rocky beaches

a comfortable wind-proof/shower-proof jacket



You may also bring:

Your PC/Mac notebook or tablet for image processing/review

Any items you feel may be interesting or inspirational for the group



The course will start with a meet and greet at the hotel at 4pm on 5th July and commence with afternoon tea on Sunday 7th at 4pm.