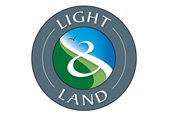 North Coast 500 Scotland photography tour by Light & Land Ltd
The North Coast 500 was launched in 2014 by the North Highlands Initiative with a view to enticing visitors to experience the spectacular scenery north of the Great Glen. Our itinerary is designed to take in the very best mountains, glens, coastline, castles and lochs that the north of Scotland can uniquely offer.

Billed as "Scotland's Route 66" the route begins and ends in the "Capital of The Highlands", Inverness and takes the traveller on a 516-mile route around the northern coastline.

We have been keen to develop a tour based around this epic route ever since it was first announced and this will be our third tour to this incredible place. Whilst we will travel the whole of the
The North Coast 500 was launched in 2014 by the North Highlands Initiative with a view to enticing visitors to experience the spectacular scenery north of the Great Glen. Our itinerary is designed to take in the very best mountains, glens, coastline, castles and lochs that the north of Scotland can uniquely offer.

Billed as "Scotland's Route 66" the route begins and ends in the "Capital of The Highlands", Inverness and takes the traveller on a 516-mile route around the northern coastline.

We have been keen to develop a tour based around this epic route ever since it was first announced and this will be our third tour to this incredible place. Whilst we will travel the whole of the route during the 13-day trip, we will base ourselves in 5 well spread locations that will allow us plenty of time to travel outwards from the NC500 to photograph some of the most iconic scenery in Scotland.

The first three nights of our adventure will be based in Inverness which will allow us to explore and photograph the north facing coasts of Nairnshire and Moray. Here we will experience extremely diverse geology from sea-pounded rock arches to wild and complex dune systems. We will also use our time in Inverness to travel inland to photograph the beautiful glens and mountains adorned with the ochre hues of autumn colour.

On day four we will travel north to our new base in Wick, Caithness which will allow us to explore the far north east of the country. Here the famed John O'Groats lies just to the east of the true northernmost point of mainland UK at Dunnet Head. At the most north-eastern edge of the UK is Duncansby Head and bay with its precipitous cliffs and "jagged-tooth" sea-stacks. We are a long way north here – it is almost as far south to London as it is north to the Arctic Circle!

Our fifth and sixth nights will be spent at the comfortable Tongue Hotel in the small village of Tongue on the northern Atlantic coast. This part of the coast is dotted with beautiful white sand beaches that are blessed with views of the nearby mountains such as Ben Loyal. One such beach is the delightfully named Ceannabeinne (otherwise known as "Can of Beans") which along with Balnakiel Bay and Loch Eribol will offer us a huge variety of subjects to explore and photograph.

On day seven we will experience a significant change in the landscape as we head south to Ullapool and our opportunity to photograph the mystical mountains of Assynt and Torridon. Our three night stay here, on the shores of Loch Broom will allow us ample time to head north to the remarkable mountains of Assynt including the awe-inspiring Suilven and the diminutive, yet perfectly formed Stac Pollaidh. We will also head south to Loch Maree and Upper Loch Torridon where we will be able to photograph some of the most spectacular mountain scenery in Scotland.

Although not strictly on the NC500, it seemed an opportunity to good to miss, so our final 3 nights will be spent on the beautiful Isle of Skye. Here we will explore those iconic locations without which no tour of Scotland could be considered complete.

Finally, we will return to Inverness where our epic adventure began just 13 days, but a truly memorable 13 days ago.

Autumn is a precious time for landscape photographers. What better way to spend this most beautiful time of year than exploring some of the most spectacular scenery anywhere in the world? This thirteen-day tour will allow us to deeply immerse ourselves in the wild and remote scenery that straddles the wonderful "North Coast 500".

You will meet at the Royal Highland Hotel on 14th October, your room will be available from 3pm. The hotel is only a few metres from Inverness train station.