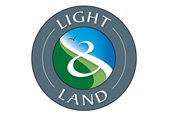 New York City photography tour by Light & Land Ltd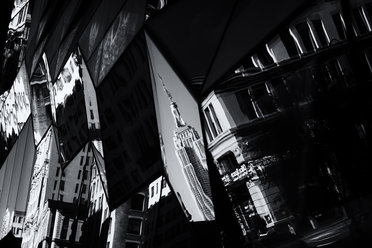 The streets of New York are strangely familiar to every person who visits, made famous by the works of photographers such as Elliot Erwitt, Saul Leither, Horst Hamann, David Bailey. A photographer can't fail to be inspired by the iconic skyline, cosmopolitan buzz of the streets or the peace of Central Park. Join Paul Sanders on this amazing photography tour of New York as he guides you around the one of the most thrilling and photogenic cities in the world.

You'll have the opportunity to photograph the Big Apple from the heady heights above Fifth Avenue looking over The Empire State Building, capture the last light of the day as it sets Manhattan ablaze across The Hudson River or get
The streets of New York are strangely familiar to every person who visits, made famous by the works of photographers such as Elliot Erwitt, Saul Leither, Horst Hamann, David Bailey. A photographer can't fail to be inspired by the iconic skyline, cosmopolitan buzz of the streets or the peace of Central Park. Join Paul Sanders on this amazing photography tour of New York as he guides you around the one of the most thrilling and photogenic cities in the world.

You'll have the opportunity to photograph the Big Apple from the heady heights above Fifth Avenue looking over The Empire State Building, capture the last light of the day as it sets Manhattan ablaze across The Hudson River or get up close and personal with the dazzling lights of Times Square.

Winter is a great time to visit this visual paradise with Central Park giving a glowing backdrop to the leisure time of New Yorkers. From landscape to Street, Architecture to Long exposure there is something for every photographer to experiment with. The light at this time of year is great.

Paul, formerly The Picture Editor of The Times newspaper, will show you around the city and will be on hand to answer any questions while giving you constructive advice to help you make the most of your time among the canyons of the city.

New York is not a city where you line up your tripods, it's a city that has a different impact on every person who passes through it. Paul will encourage and guide you to find your own vision of NYC.

Of course no trip to New York would be complete without a little shopping trip - no not Tiffany's (unless you want diamonds) but B&H possibly the world's largest and most fascinating camera shop where goods are delivered to the counters by over head conveyors and you can buy pretty much anything your heart desires!

If you would prefer to book your own accommodation, you can still join the tour - we will minus the cost of the accommodation. Just email the office once booked to let us know.

Need convincing? Check out a participant's review from a previous tour here. Or Paul Sanders' review of the trip in November here.