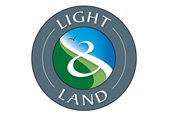 Namibia Photography Tour by Light & Land Ltd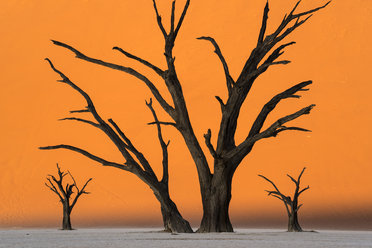 Our next Namibia photography tour and travel photography holiday will take place in March 2020 where our travels will take us from Windhoek to Damaraland, Sossusvlei in the Namid Desert and beyond.

Over countless millennia the forces of nature have created in Namibia some of the world's most amazing desert landscapes. The country is renowned for its pristine and haunting landscapes which are as diverse as the people who inhabit this vast land. For photographers, Namibia must surely rank as one of the best of African countries in which to make some stunning landscape images.

Light & Land have been running very successful landscape photography tours to Namibia since 1998 and we have
Our next Namibia photography tour and travel photography holiday will take place in March 2020 where our travels will take us from Windhoek to Damaraland, Sossusvlei in the Namid Desert and beyond.

Over countless millennia the forces of nature have created in Namibia some of the world's most amazing desert landscapes. The country is renowned for its pristine and haunting landscapes which are as diverse as the people who inhabit this vast land. For photographers, Namibia must surely rank as one of the best of African countries in which to make some stunning landscape images.

Light & Land have been running very successful landscape photography tours to Namibia since 1998 and we have been continually refining the itinerary since then. This trip has been been extended by two days to include new destinations and to give us even more time for photography. Your Namibia photography tour guides will be Antony Spencer and Terry Gibbins.

After a night to reboot in Windhoek, our journey starts with a drive to our camp in Damaraland. This is a gentle but beautiful desert landscape full of opportunities. Damaraland is a loosely defined part of the Namibian interior north of Windhoek and inland of the Skeleton Coast. Like most of the country, it is very dry, but the landscape is dominated by craggy peaks such as the Brandberg and Spitzkoppe rather than the dunes associated with the Namib.

The region supports a fair amount of wildlife, including gemsbok, greater kudu, springbok, Hartmann's mountain zebra and dry-country bird species. It is best known, however, for being the last desert stronghold of the endangered black rhino, and for its several herds of desert-adapted elephants, both of which are likely to be seen only on a few exclusive ecotourism concessions allocated by the government to private operators.

We next move on to Sossusvlei, surprisingly not yet designated as the eighth wonder of the world! These vast and awesome dunes stand in great star shapes across the landscape. As the oblique light of daybreak cuts its way through these natural masterpieces of design, vast loops and triangles of light and shade appear before one's eyes - intense, bright, burning orange in the highlights with deep dark ochre in the shadows. Whilst here we will also visit the incomparable Deadvlei. Ringed by 1,000ft sand dunes, the crazed, bleached surface was once the bed of a vast lake. The skeletal remains of Camel Thorns that have been dead for almost a thousand years straggle across the pan, making for wonderfully stark compositions as the first light of dawn sweeps across the bowl.

Our travels will now take us South and further into the formidable, red sand Namib Desert, one of the oldest deserts on the planet. Photography here at dawn is a breathtaking experience. Within the first few seconds of daybreak, overlooking distant mountains reminiscent of a Tolkein fable, we will wonder at what our guide once described as 'the loveliest view in all of Africa'. We have extended our stay at the incredible five star Wolvedans Desert Lodge by one night to maximise our opportunities for photography in this incredible landscape.

Throughout our travels, we will make numerous stops to examine and photograph some of the country's remarkable plants and wildlife, We will almost certainly see oryx, ostrich, zebra and springbok and possibly larger mammals such as cheetah and giraffe as we travel through this most unfamiliar yet beautiful scenery.

Next up is the town of Luderitz. This small and remote port stands on the edge of a huge tract of land completely dedicated to diamond mining. Access is strictly controlled by permit but we have special permission to enter this vast hinterland dotted with the old, wind and sand swept ruins of diamond communities. Photography amongst the old deserted mining town of Kolmanskop is a most extraordinary experience. Here the remnants of mansions, where once rich whites lived, have been reduced to surreal rooms half filled with blown sand. The machinery for diamond mining is now no more than rusty relics, rattling corrugated roofs shift in the wind, windows barely hang on their hinges and the desert inexorably reclaims her own.

Nowhere can compare with these haunting places.

The last day will be spent travelling back to Windhoek where we will spend a relaxing last evening before flying home. There will be the option for making aerial excursions from time to time to view and photograph this landscape from above.