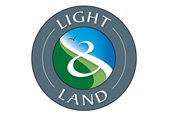 Lofotens Islands & Norway tour by Light & Land Ltd
The Arctic in winter has hidden changing photographic opportunities waiting to be found. The light at dawn and dusk over the mountains takes your breath away. The location is incredible, where jagged mountains meet the sea, vast white sandy beaches and picturesque 'Rorbuer' fishing huts stand precariously on the shore, who wouldn't want to be here? Not surprising that the arctic landscapes of Tromsø and Lofoten is at the top of any photographer's bucket list!

This wild, remote and extraordinary landscape has inspired many artists. We will spend our time chasing the light both during the daytime and at night to capture and enjoy the magic within this stunning landscape; and if we are
The Arctic in winter has hidden changing photographic opportunities waiting to be found. The light at dawn and dusk over the mountains takes your breath away. The location is incredible, where jagged mountains meet the sea, vast white sandy beaches and picturesque 'Rorbuer' fishing huts stand precariously on the shore, who wouldn't want to be here? Not surprising that the arctic landscapes of Tromsø and Lofoten is at the top of any photographer's bucket list!

This wild, remote and extraordinary landscape has inspired many artists. We will spend our time chasing the light both during the daytime and at night to capture and enjoy the magic within this stunning landscape; and if we are lucky there is no better place than Lofoten to witness the Aurora Borealis.

There are plenty of picturesque fishing villages, such as Reine, Hamnøy and Å, amazing coastlines very nearby including Utakleiv and Skagsanden, all surrounded by peaked rugged mountains, perfect locations for the immensely beautiful Aurora Borealis if we have clear skies at night, but also dramatic with storm clouds and waves.

This time of year is a perfect time to enjoy the winter in the arctic with two experienced leaders. Both Andy and Carla have photographed and worked in the icy conditions many times and have some great hidden winter landscapes to show you.

We are lucky to have secured ten nights in this beautiful area off the west coast of Norway; there is no other dramatic coast like it. We will start our trip by flying into Tromsø, in the northern arctic circle and heading to the stunning location of Sommarøy where we have 3 nights to explore the area. We then head south into the heart of Lofoten and enjoy traditional hospitality from our base. Here we are perfectly located to drive to many locations, depending on the weather and light conditions each day. We have no set itinerary, the weather dictates our daily locations. We have six nights here in Sommaroy before our final night back in Tromsø ready for flights home on the final day.

Please note that although this is listed as an 'easy' on the scale, a reasonable degree of fitness will be required as we will be travelling through icy and rough conditions underfoot to make the most of these fabulous locations. The vans will be close by so we don't expect you to carry heavy camera bags on your backs all day long! Any clients that want to stay closer to the vehicle's can and of course if you get cold you can always warm up in the vans too. Our days will be long but rewarding, with plenty of food stops to keep us going on the chase of the Northern Lights!